Beautifully Simple Blogging
I just released an open source blog engine called Almanac that can be used in Ruby on Rails projects. It's available for download on GitHub and RubyGems. Read further to find out why using it might be a good fit for you.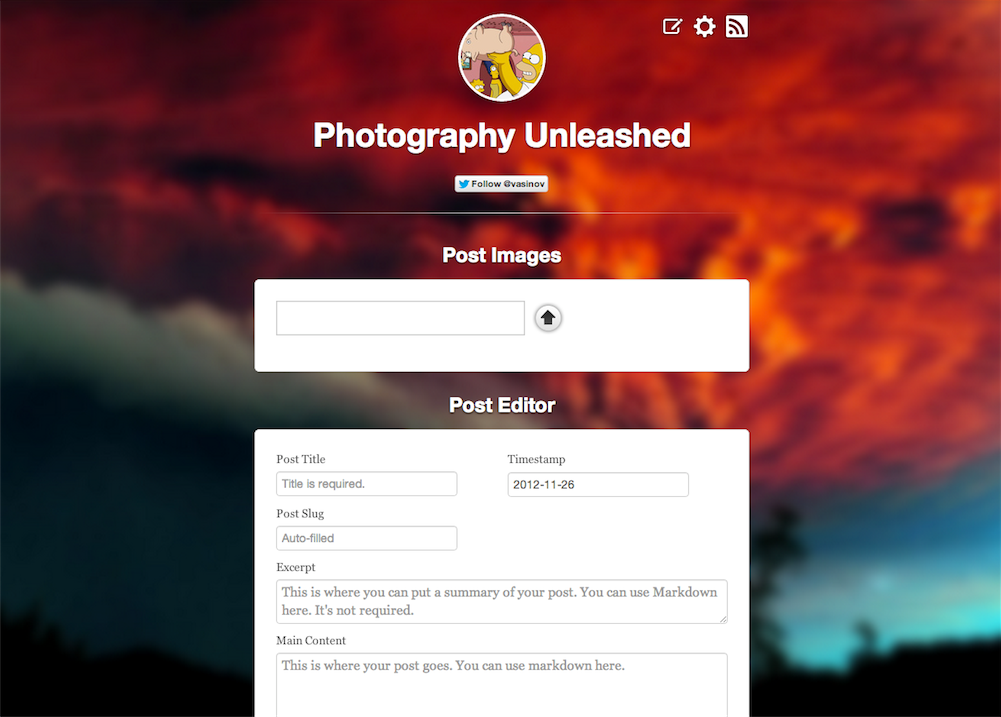 There are quite a few blog engines written in Ruby. Blogs are topics of numerous tutorials and screencasts about Rails. Ruby engineers have custom blogs that they've created for themselves. In short, blogs are the essential part of the Ruby world (perhaps, more on the Rails side).
Why create another blog engine? Well, I believe that blogging have changed dramatically in the past several years. It's not the same as it used to be when Wordpress dominated the field. Tumblr and Twitter taught us that tools for writing and sharing content should be focusing on content creation and sharing instead of tools themselves.
As a Ruby engineer and a human being I was trying to find a lightweight blogging solution with some key features that are important to me. I also wanted it to be tightly integrated with Rails, so it can be reused in multiple projects. No suitable solution was found, so I decided to create an open source mountable Rails engine that would focus on simple blogging. Here are the features that I made a priority:
minimal code base
simplicity as the core philosophy: simple design, settings and customization
kramdown for all input fields; there is no good WYSIWYG JavaScript editor that I want to use—most of them are clunky, slow and bloated with unnecessary features
simple drafting system and post editing
tagging capabilities
Disqus comments
image sets attached to every post
responsive design with haml and scss
tight integration with Facebook and Twitter
After a month of work I released the first public version of Almanac to GitHub and RubyGems, tested it in several environments and fixed some rough edges, so it's at version 0.9 now. I'd be humbled if you gave Almanac a try.