My fiancée Emily and I went to Europe this past summer—it ended up being one of the best trips of my life. Being able to go places and do pretty much whatever we wanted without scraping by like we did back in college felt great.
London
We started our trip in London. I was pretty jetlagged for the first day and didn't really enjoy the Tower of London experience. Also, apart from an awesome tour of the Tower grounds, the Tower itself didn't have much to offer. Nor did the Tower Bridge. Both looked a lot more impressive from the outside.
While waiting in line for the Tower of London tour we enjoyed some views of the city.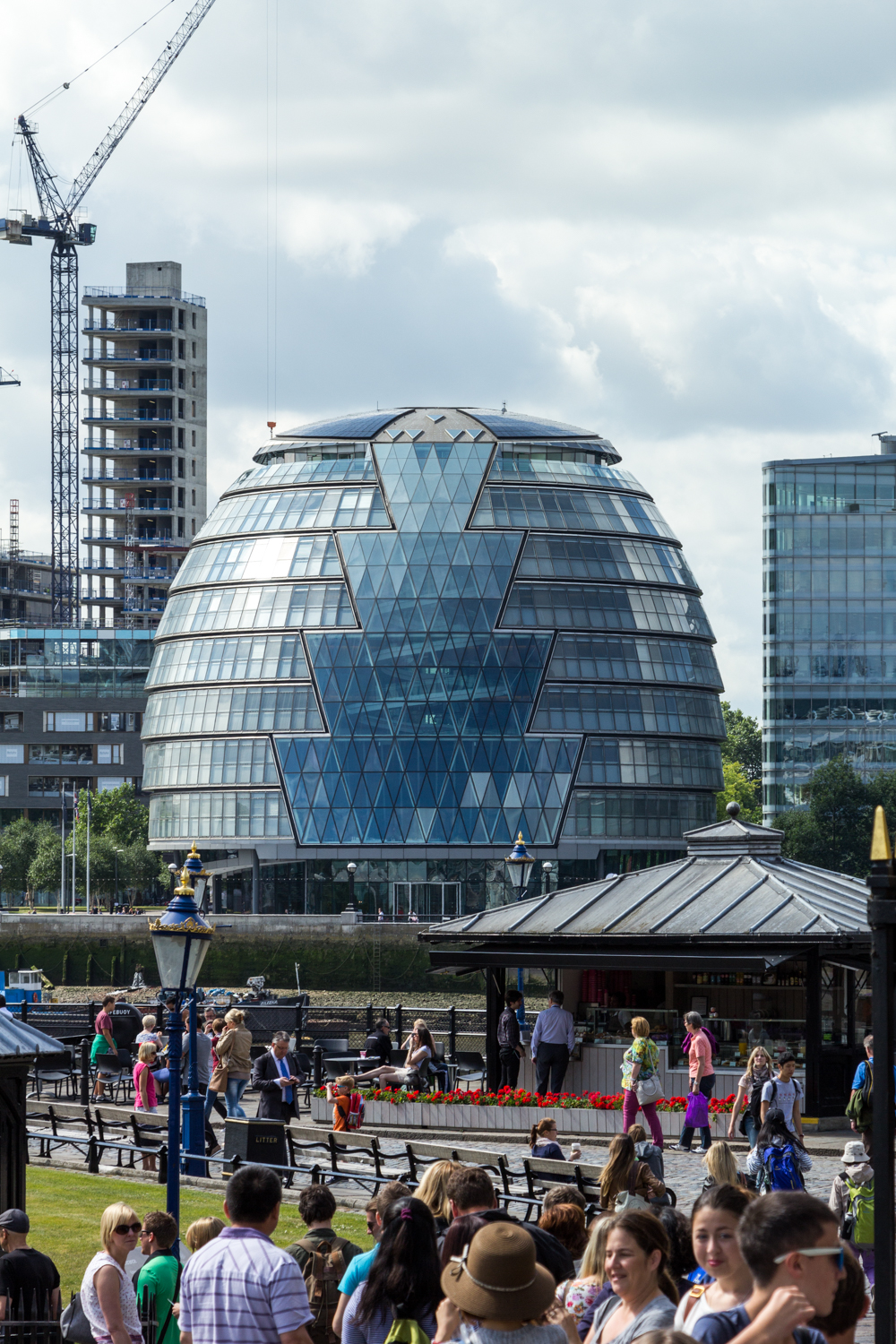 Almost inside. Finally.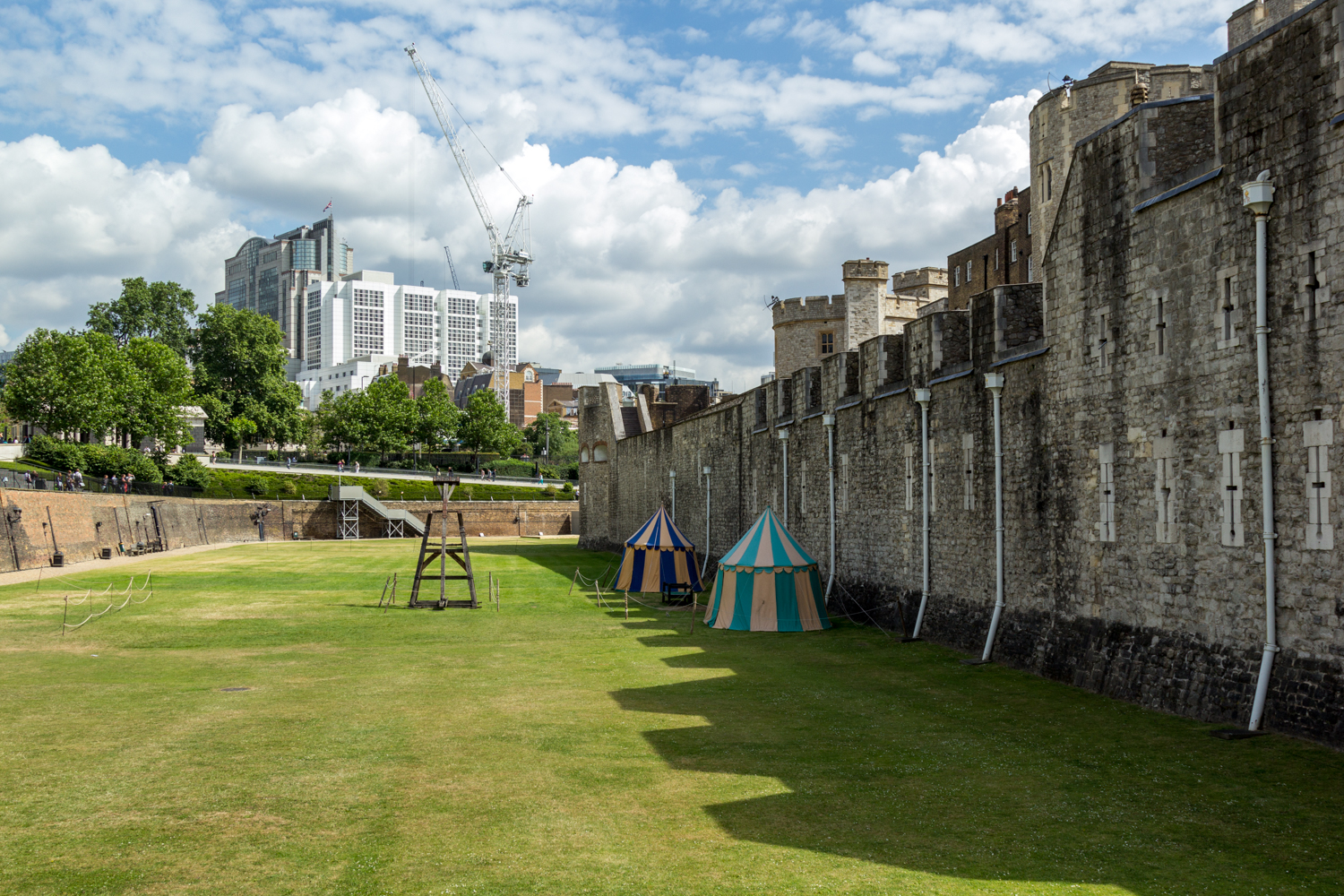 The Crown Jewels guards. Serious business!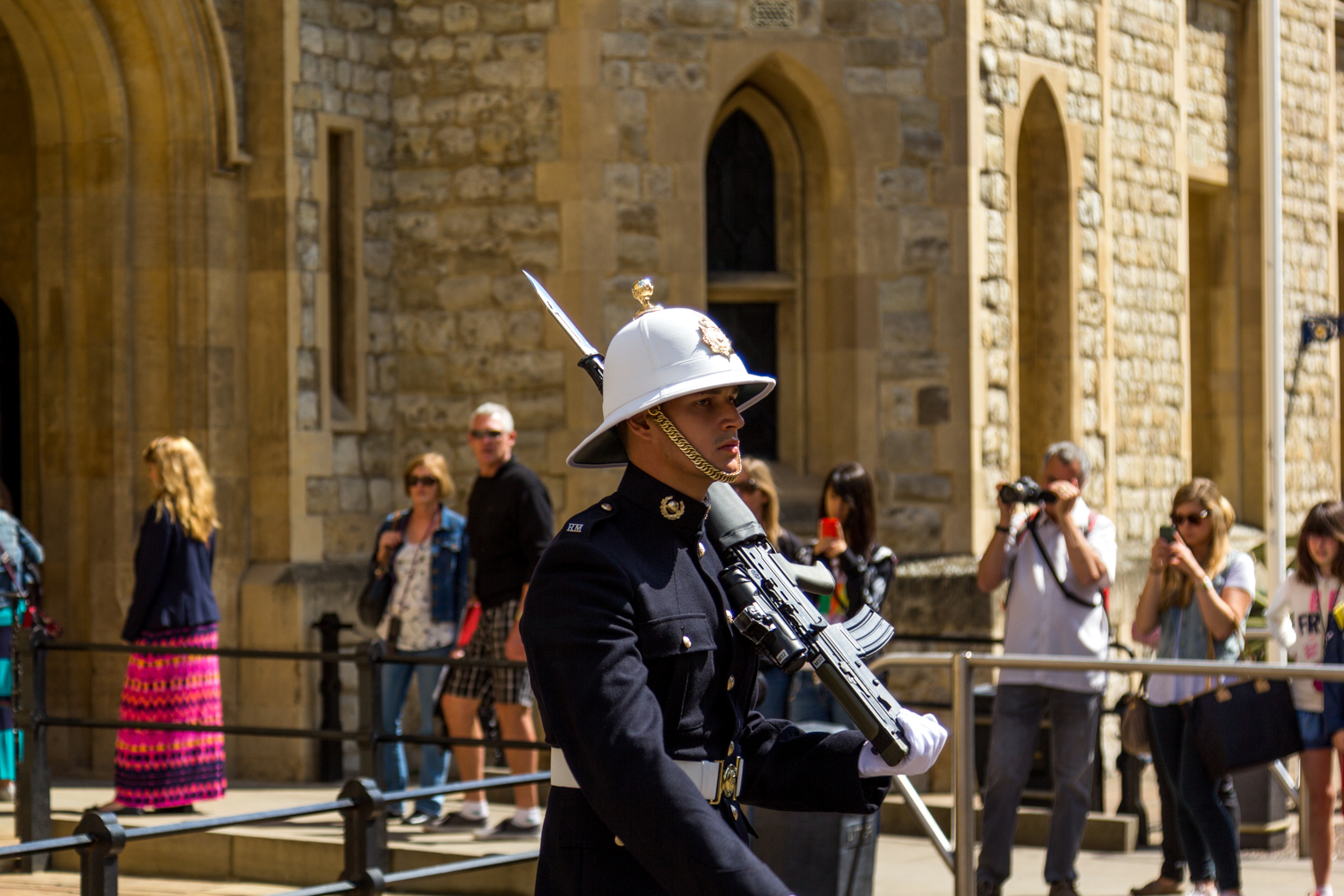 Lots of construction in downtown—cranes were everywhere.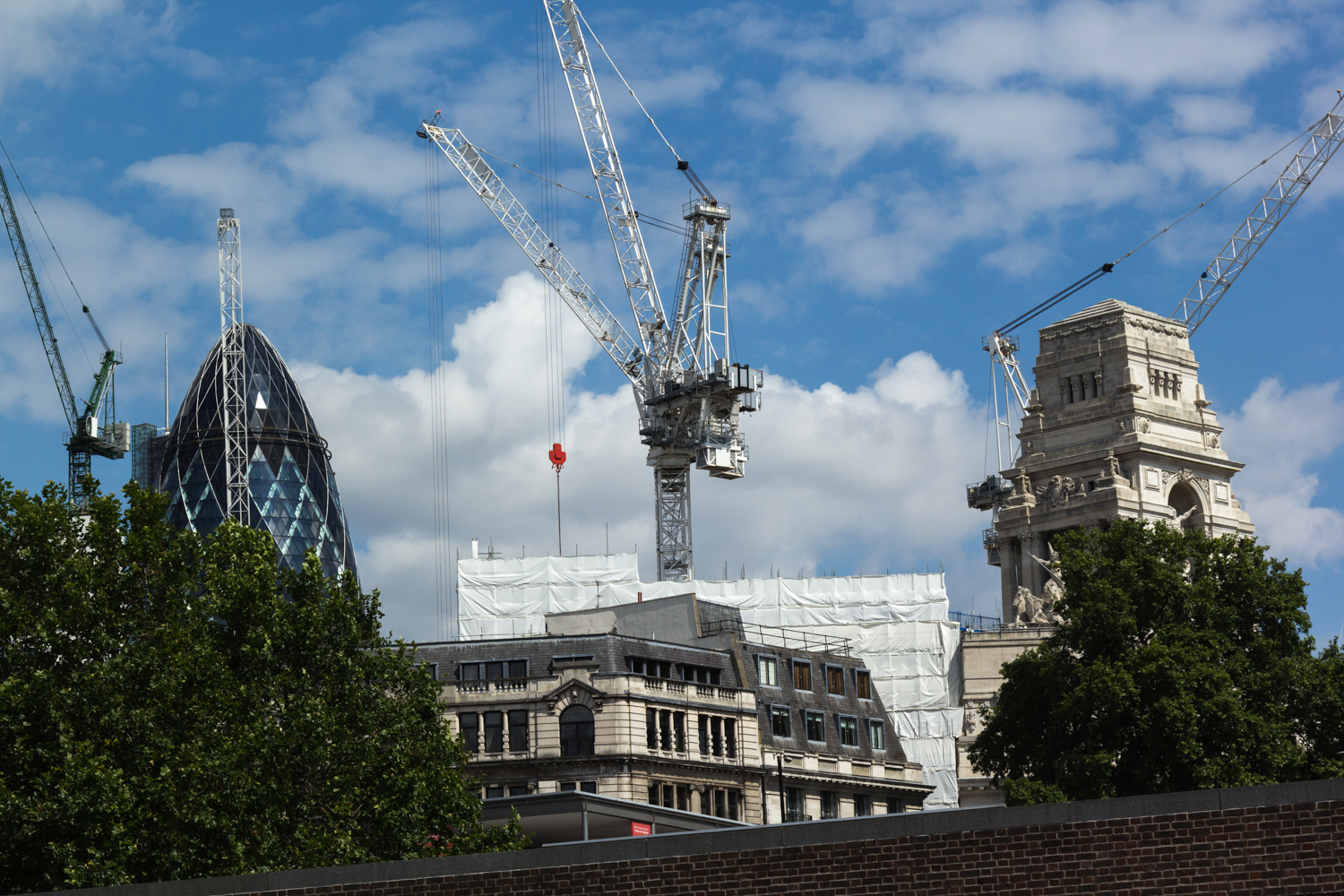 We had a great articulate tour guide outside of the Tower. He was one of the Yeomen Warders also known as the Beefeaters.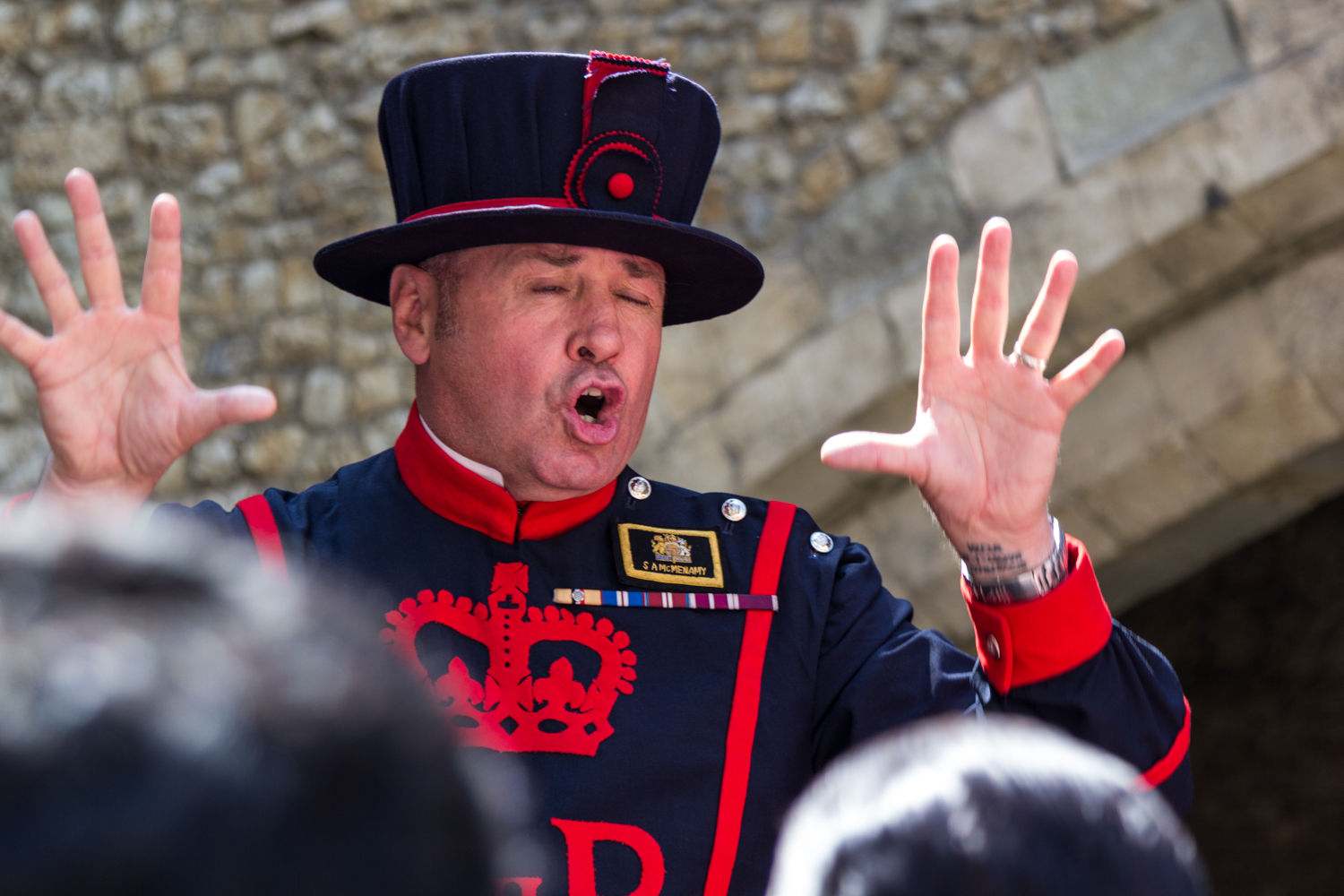 London is one of the prettiest and well put together cities. You can look into any direction and enjoy old sophisticated architecture, clean streets, and overall visual and aesthetic harmony.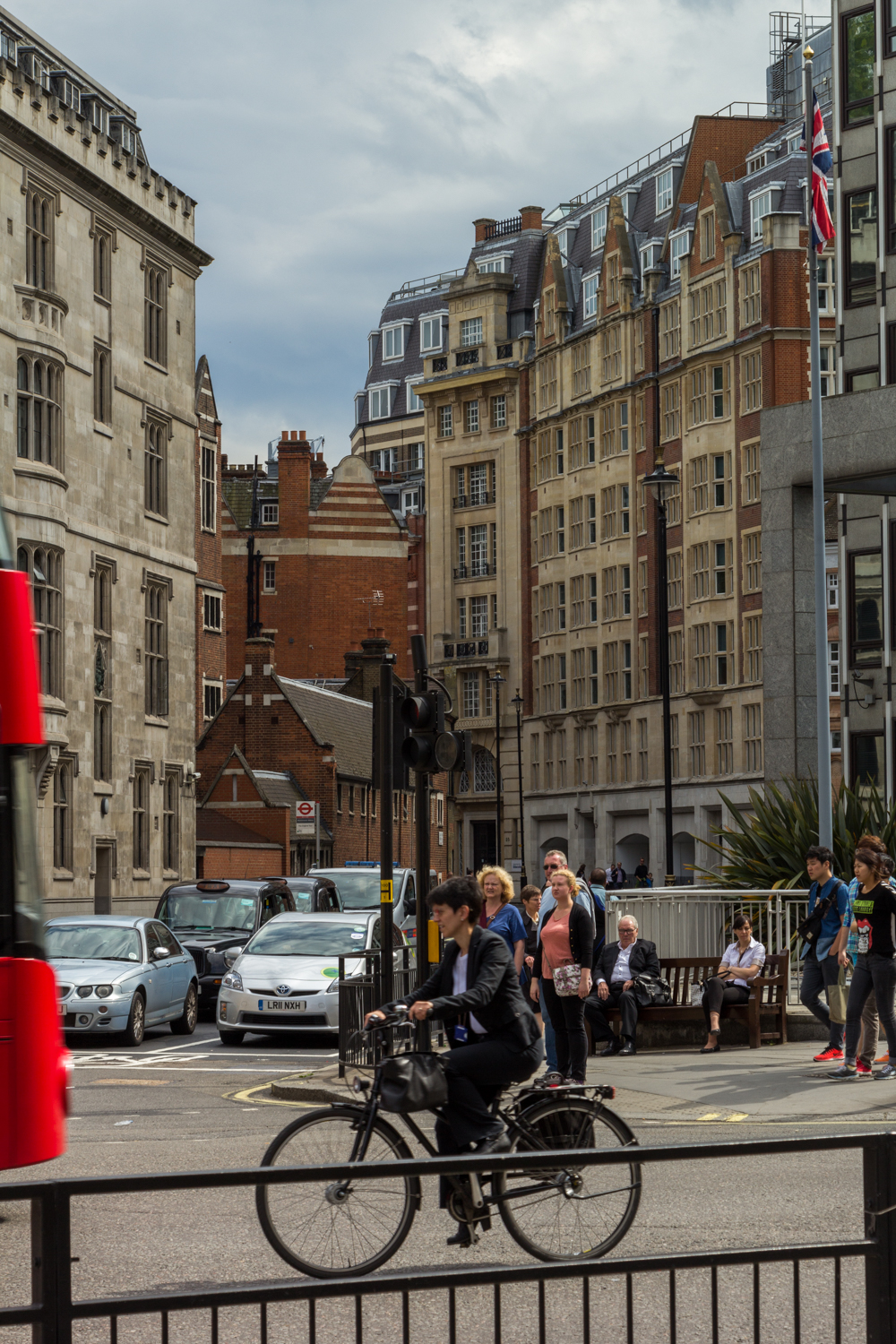 Here are some mandatory shots of Big Ben.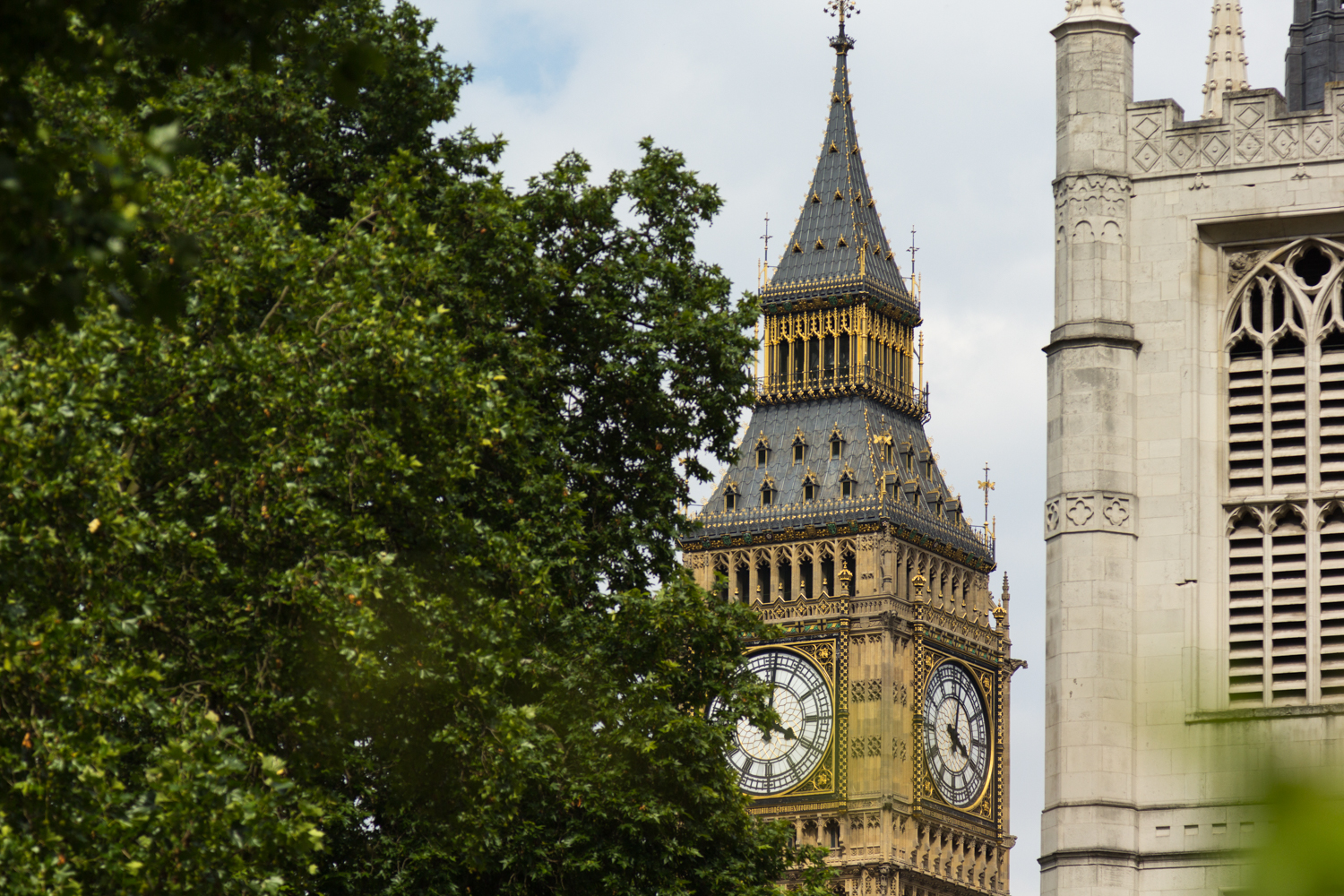 I never noticed how much detail the clock part of the tower had. Pretty incredible.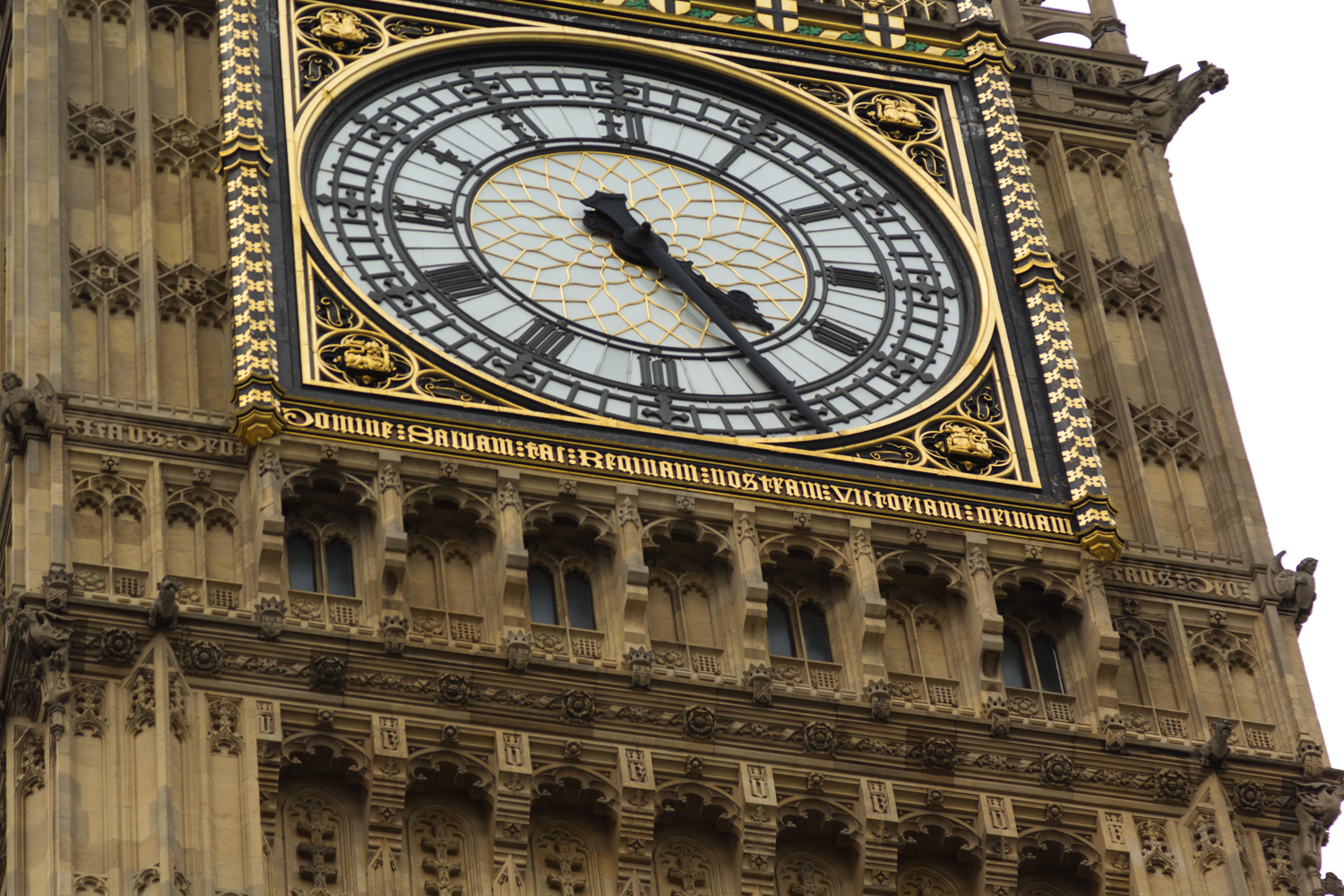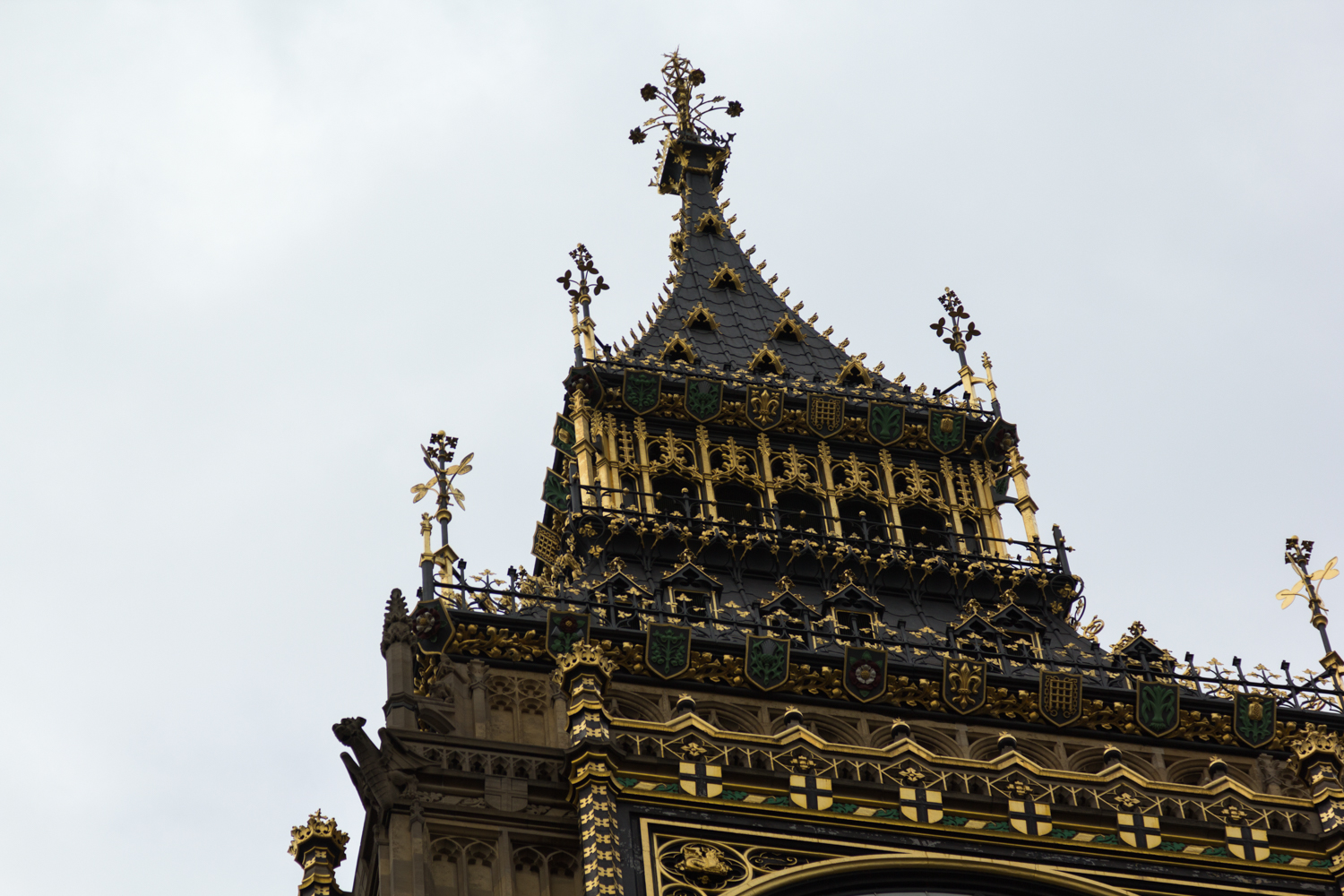 Emily is posing on the Westminster Bridge.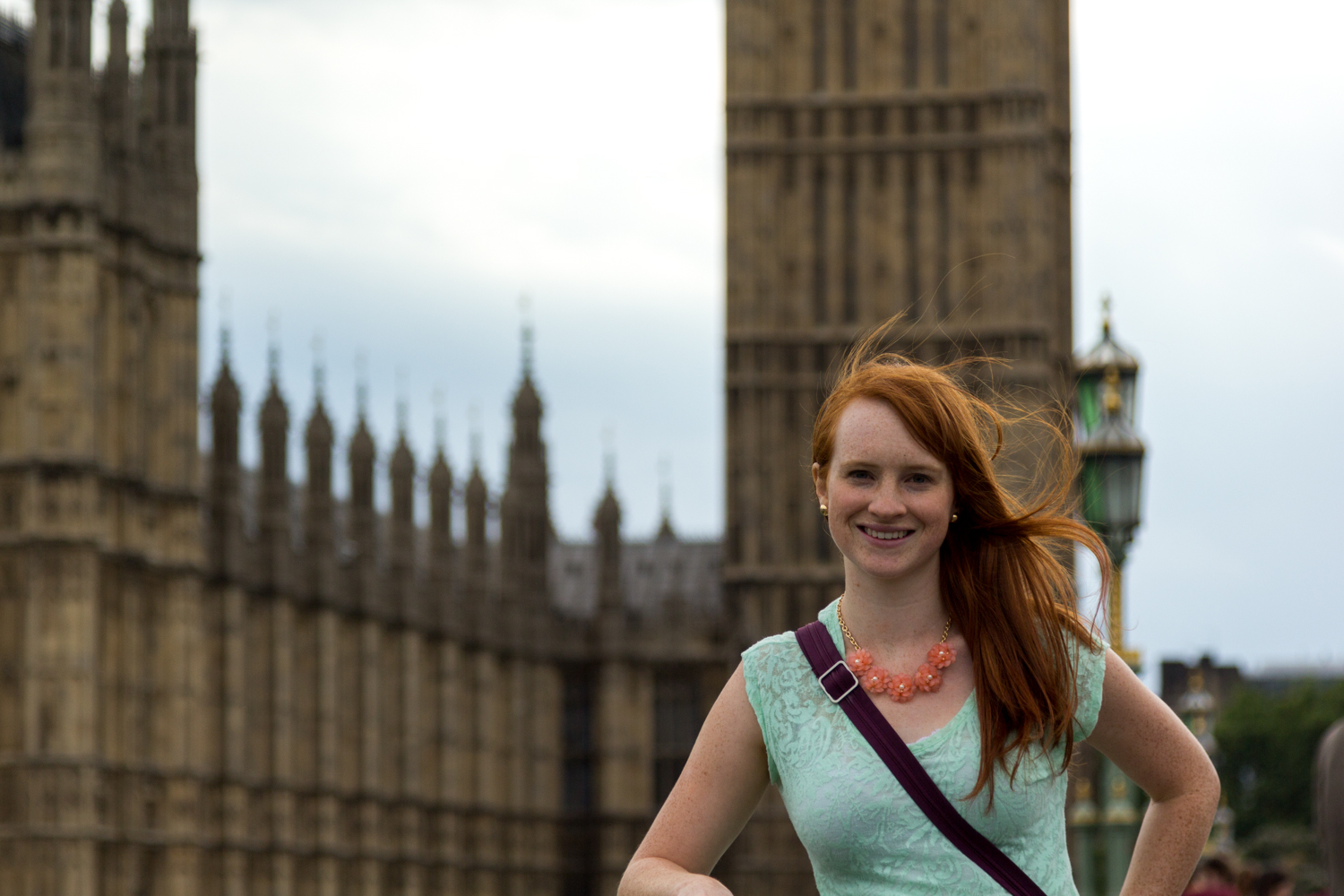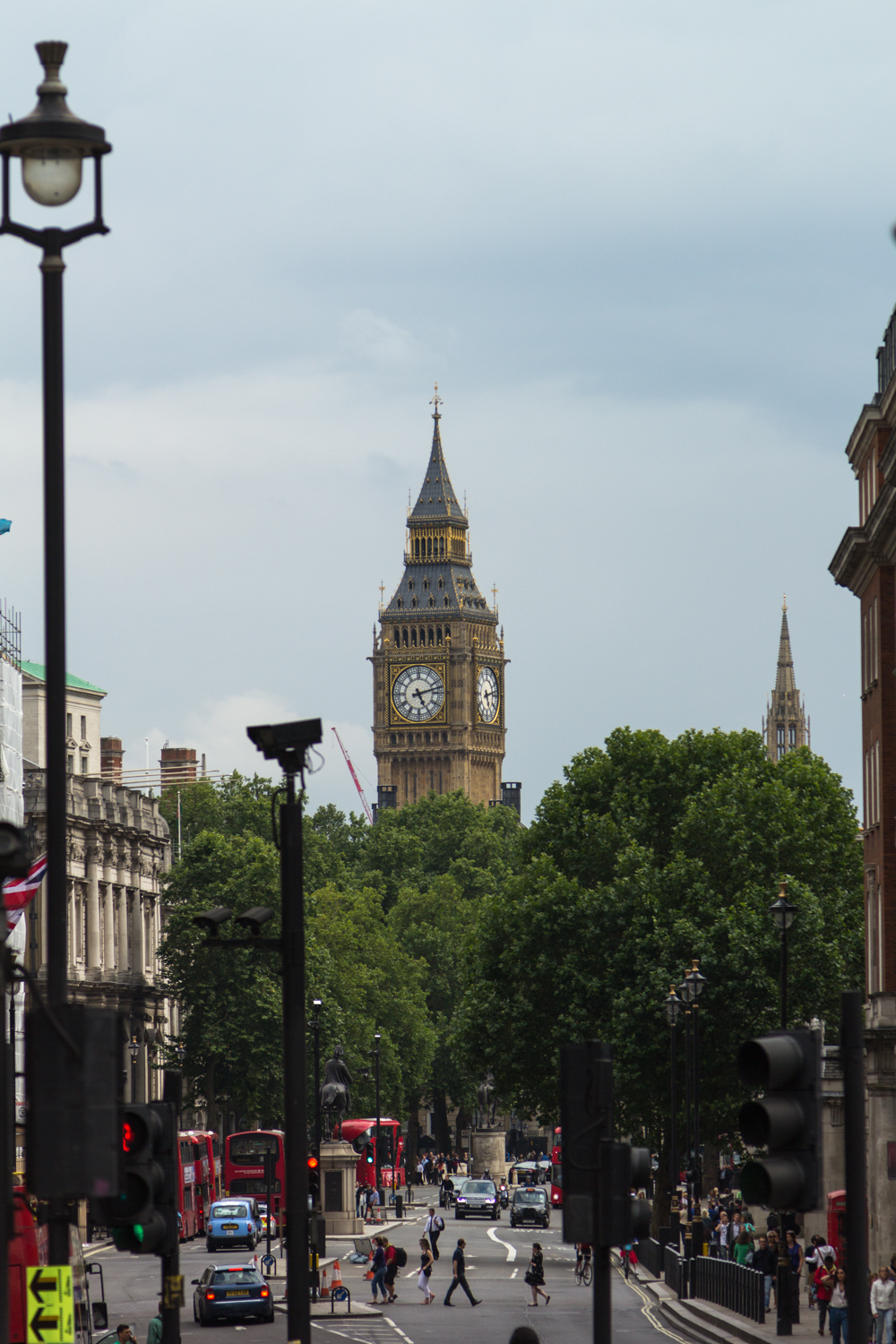 A blue rooster on Trafalgar Square.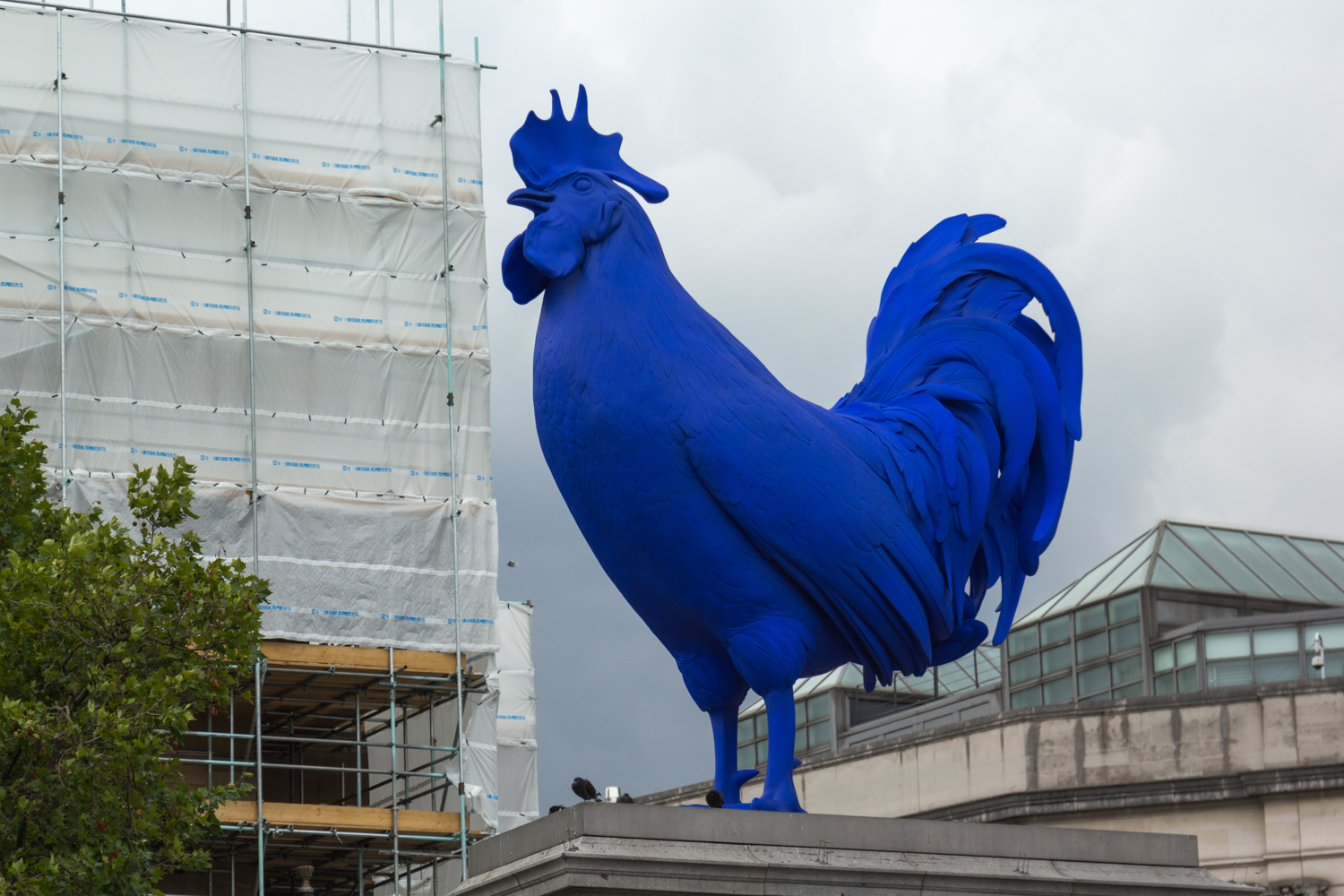 The Changing of the Guard by Buckingham Palace. Way too crowded but some parts were interesting. It's incredible how much the Brits hold on to their traditions.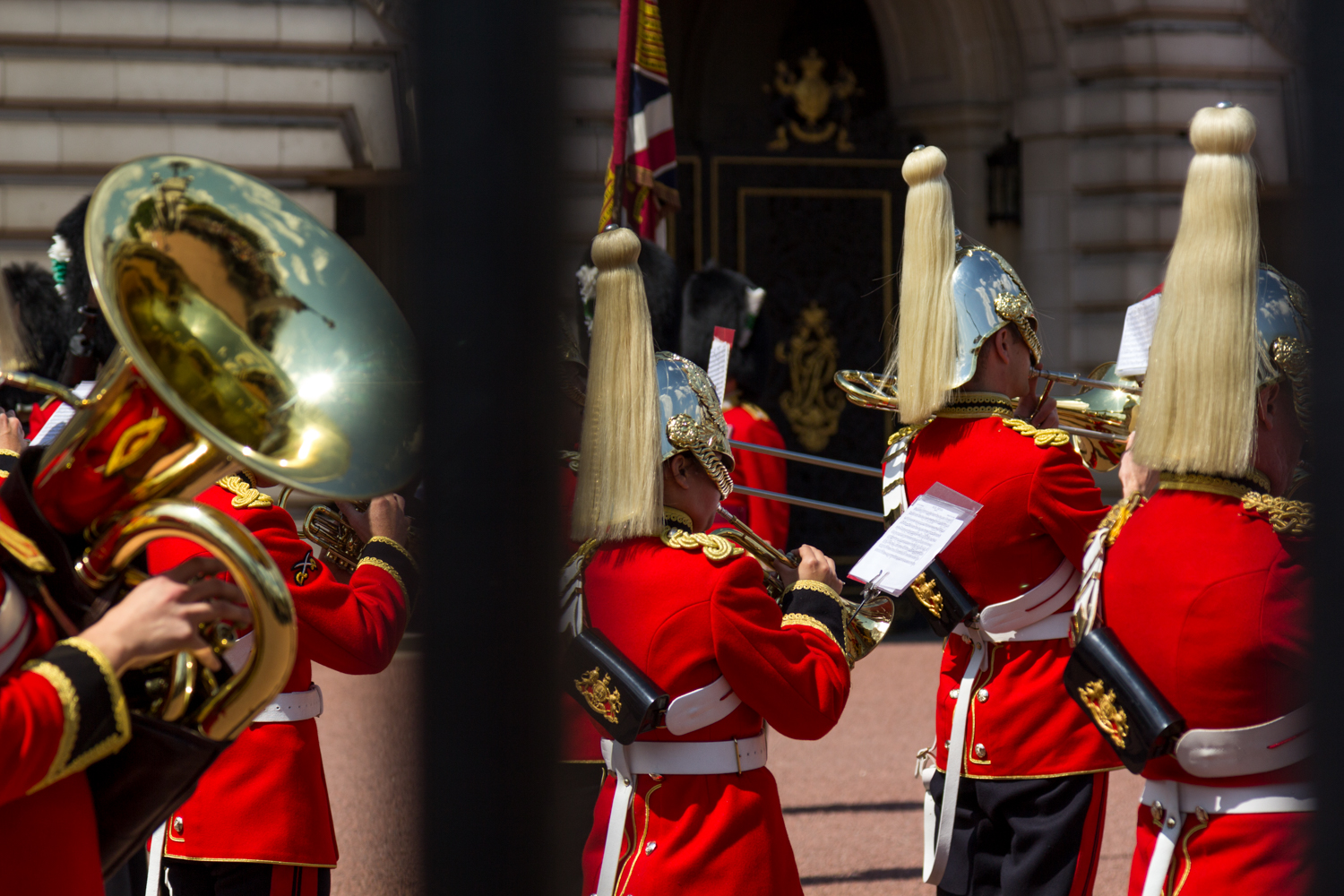 A view from the Hyde Park.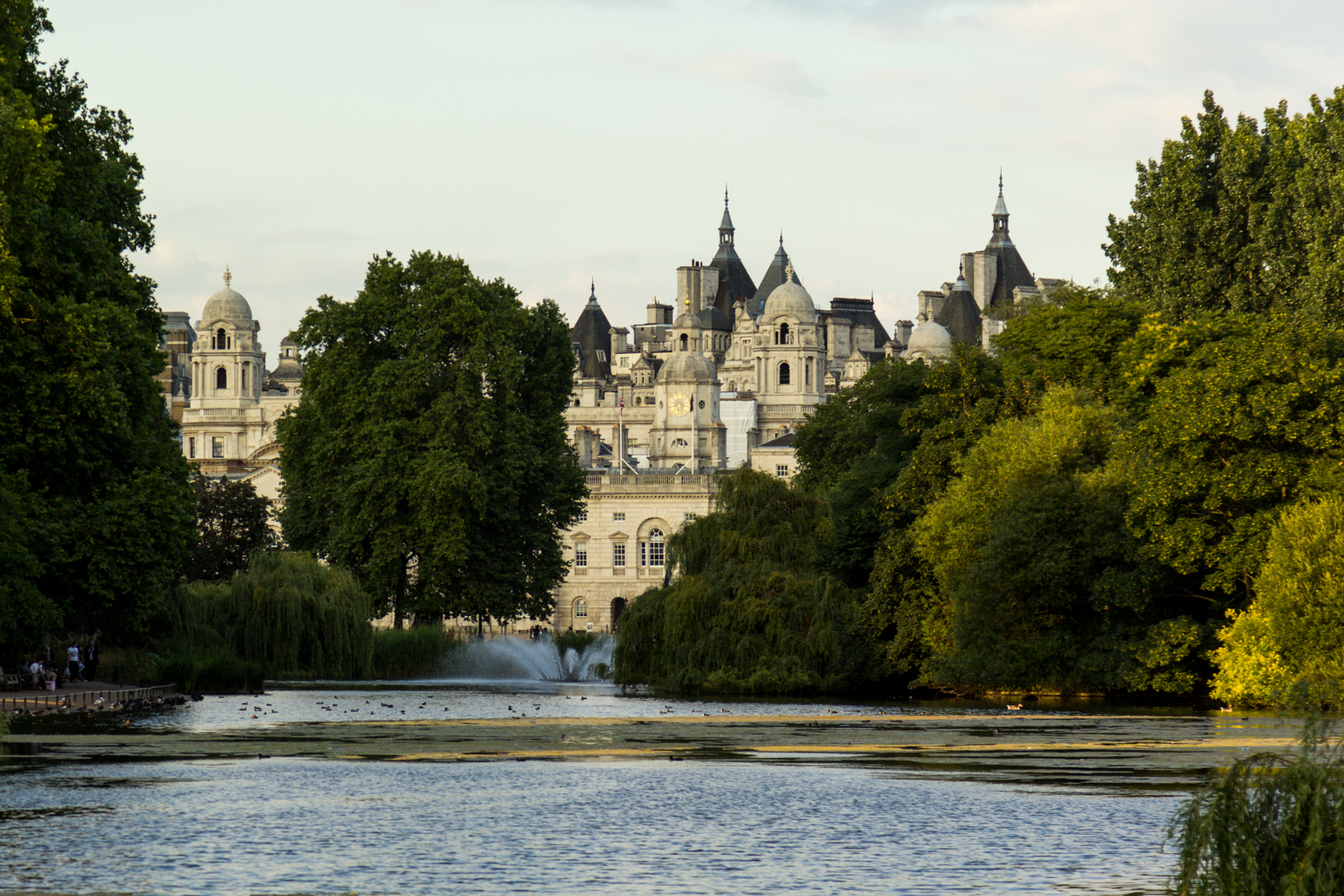 Oxford
We came to Oxford during the open doors day when prospective students come to explore different colleges. I actually didn't know that there is no "college of Oxford." Oxford is really just a gigantic city-sized campus with different colleges here and there. The day that we spent in Oxford was pretty crowded but it was cool to see different people from all over the country.
This is one of the oldest pubs in England built circa 13th century.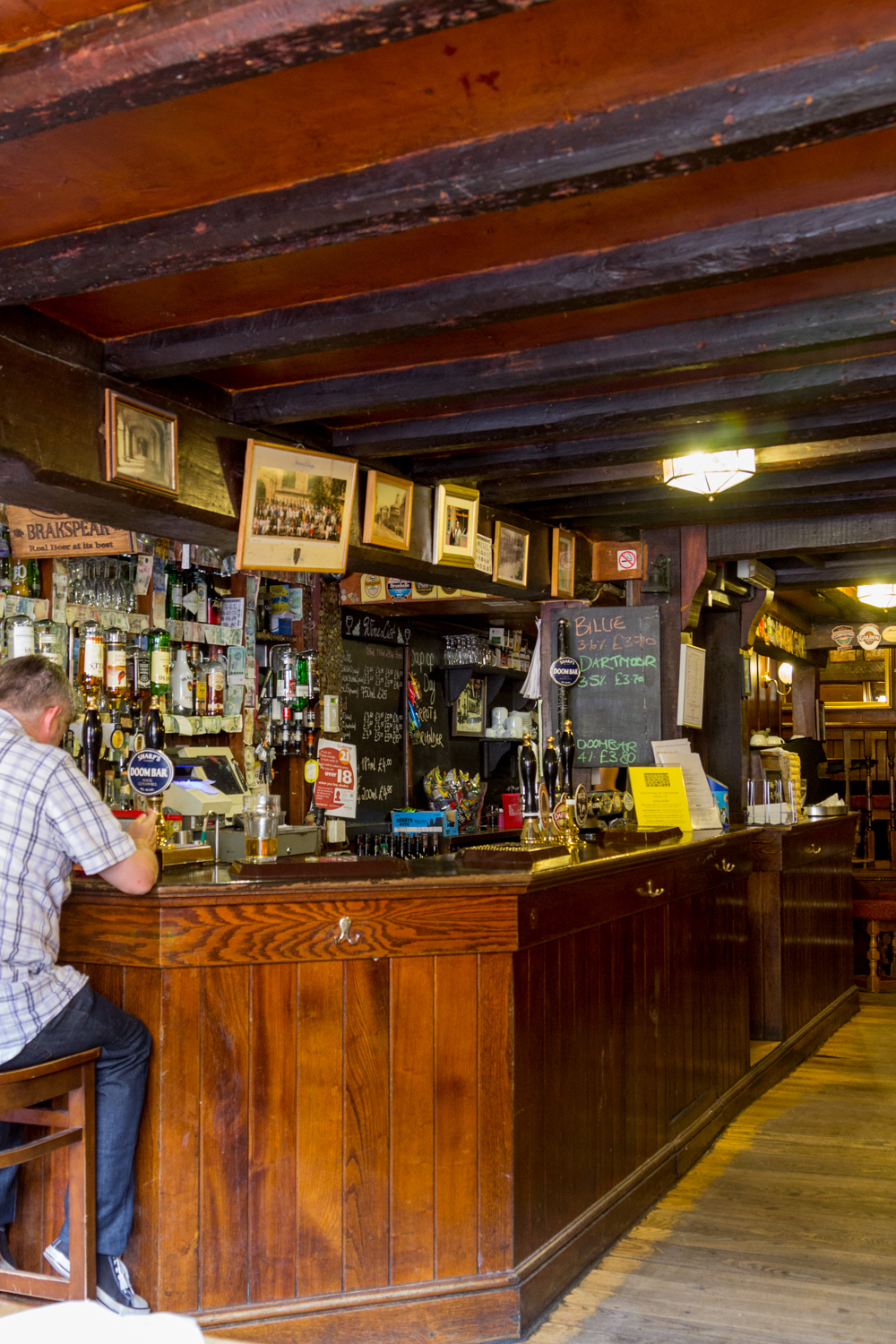 We randomly discovered an amazing Celtic band PerKelt on one of the streets. The founders are originally from the Czech Republic but they sound very authentic. Highly recommended!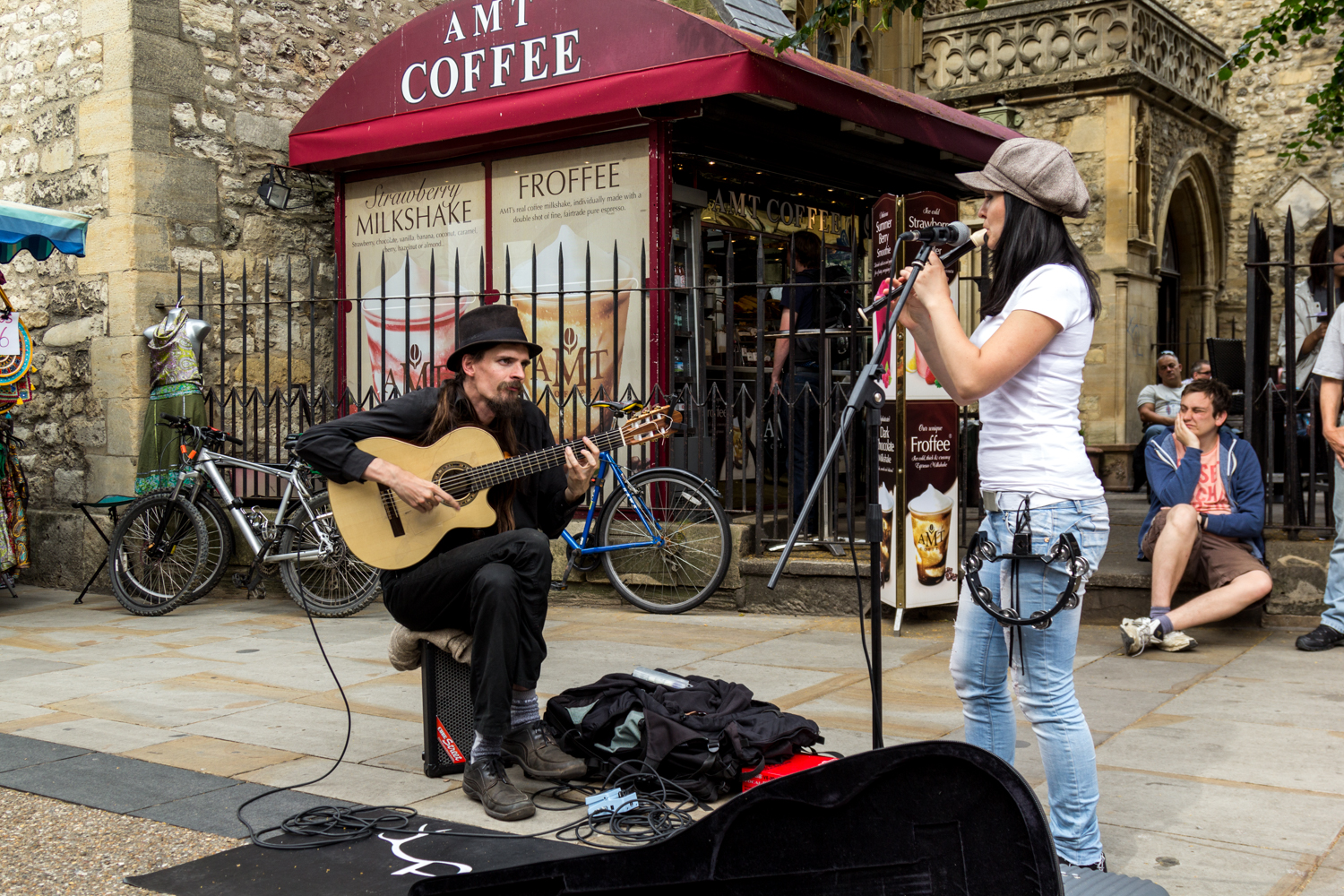 Just some Oxford streets…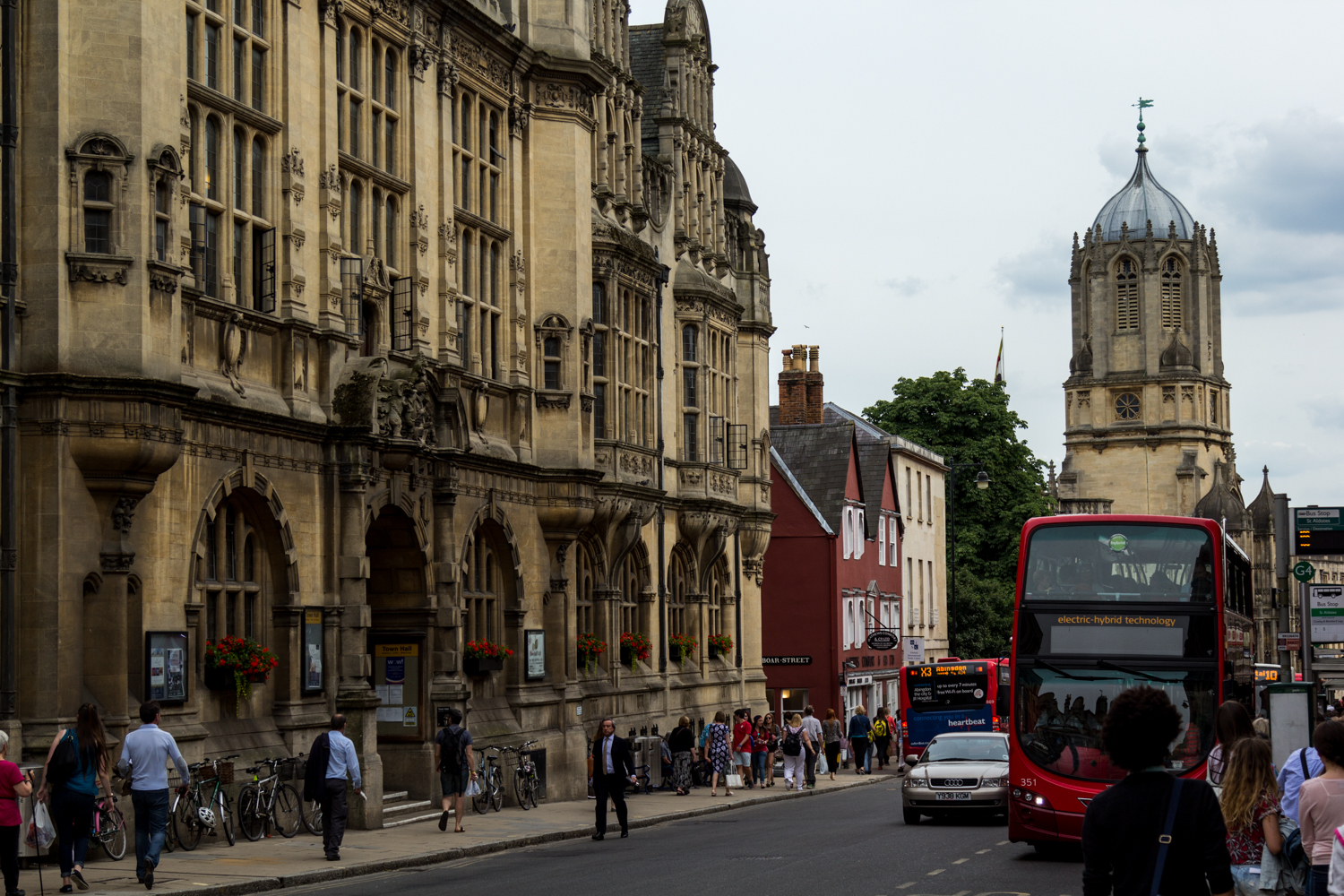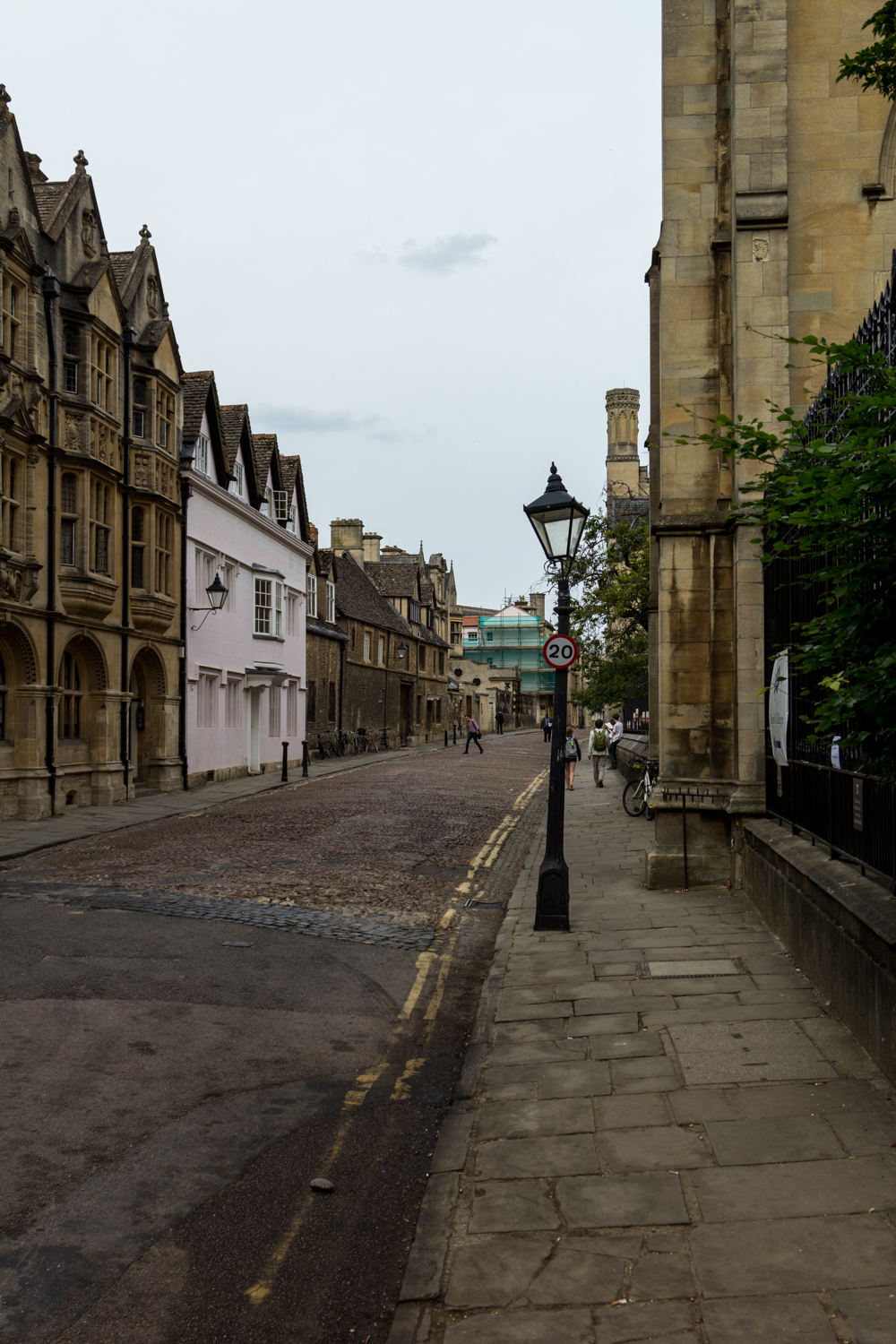 Prospective students and volunteers at one of the colleges.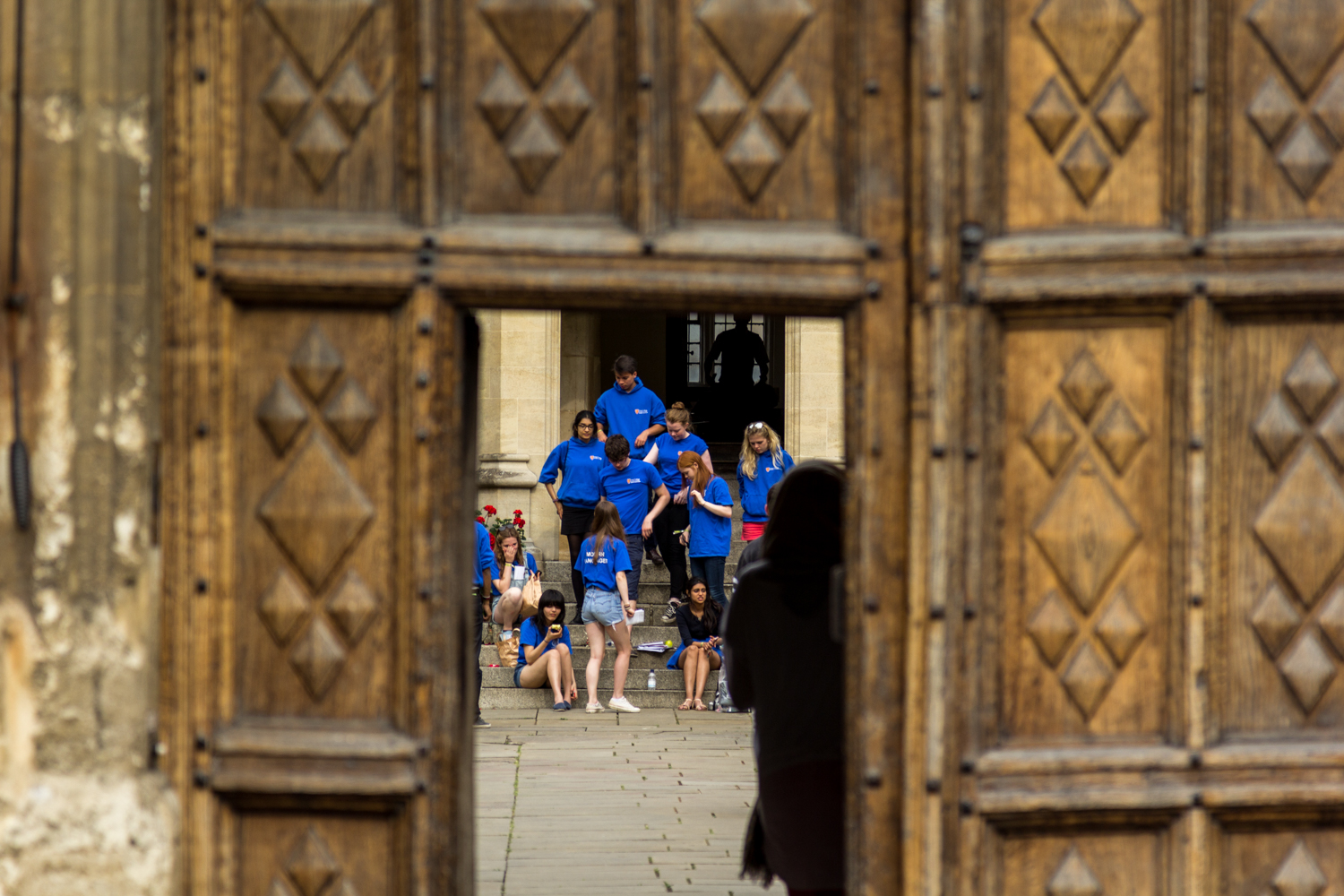 A lost doll.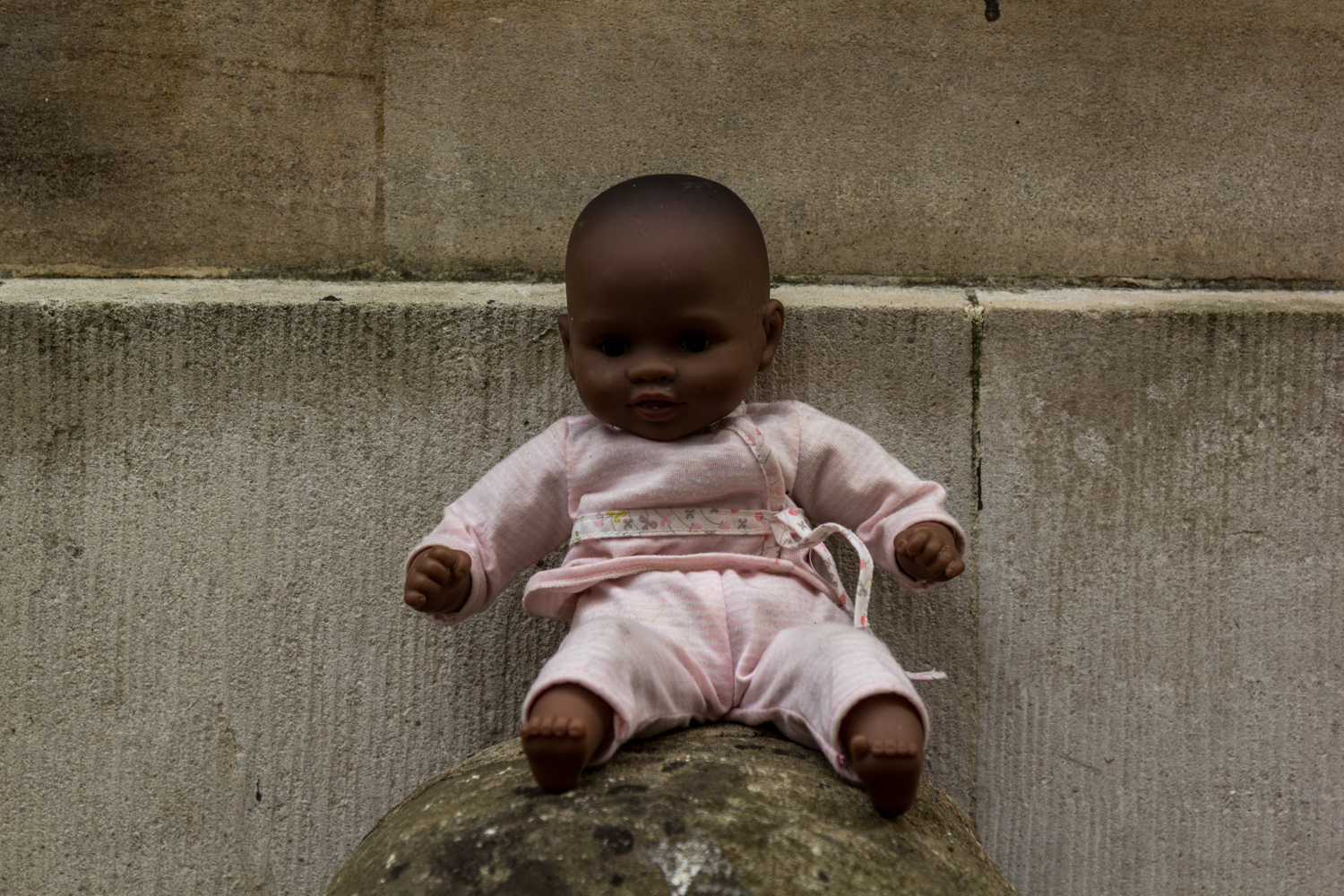 An awesome weirdly shaped manhole that can't fall into the hole just like a circular one.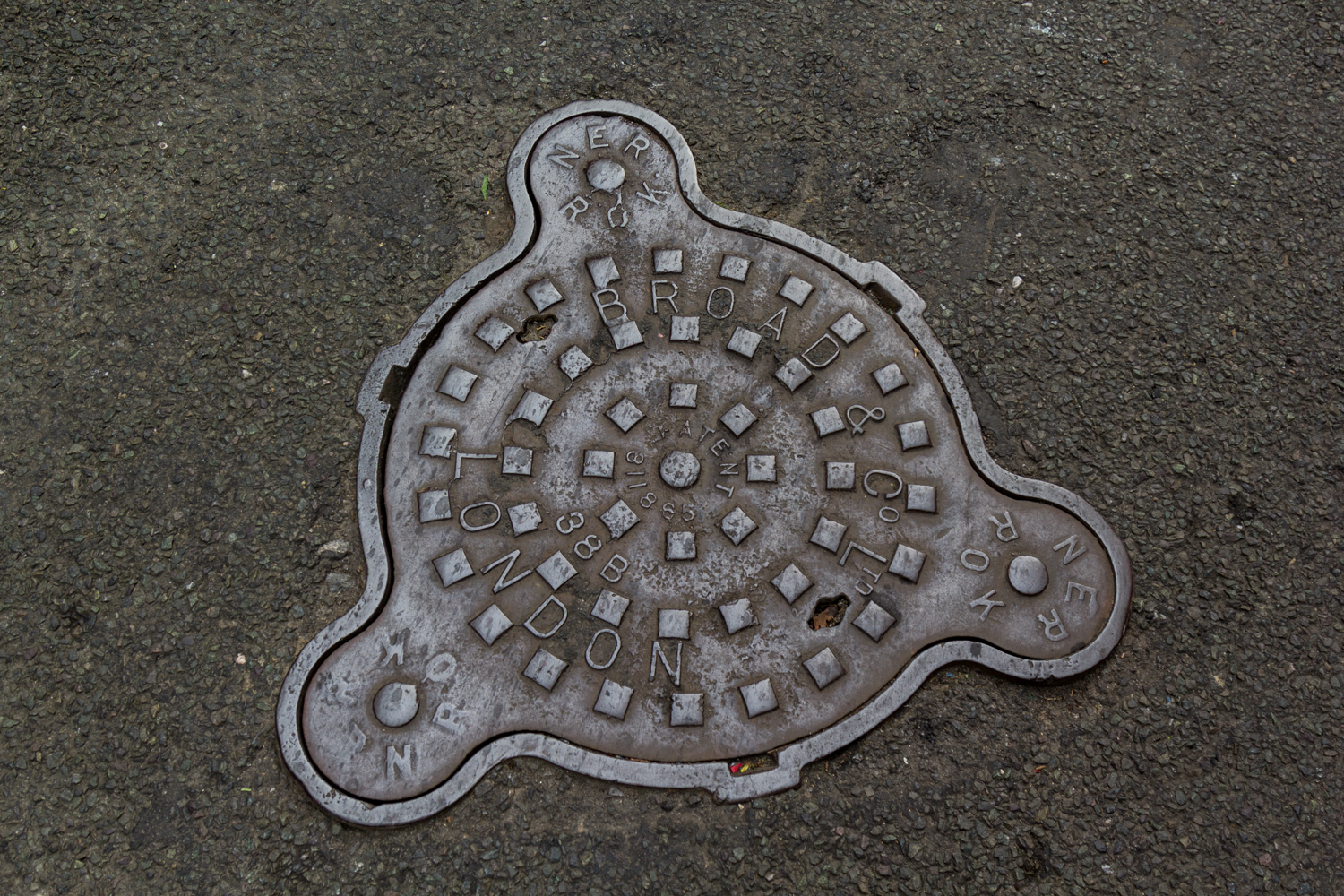 Blenheim Palace
One of the few fancy palaces in England where the royalty still lives full-time. Most of the main building is a museum now though.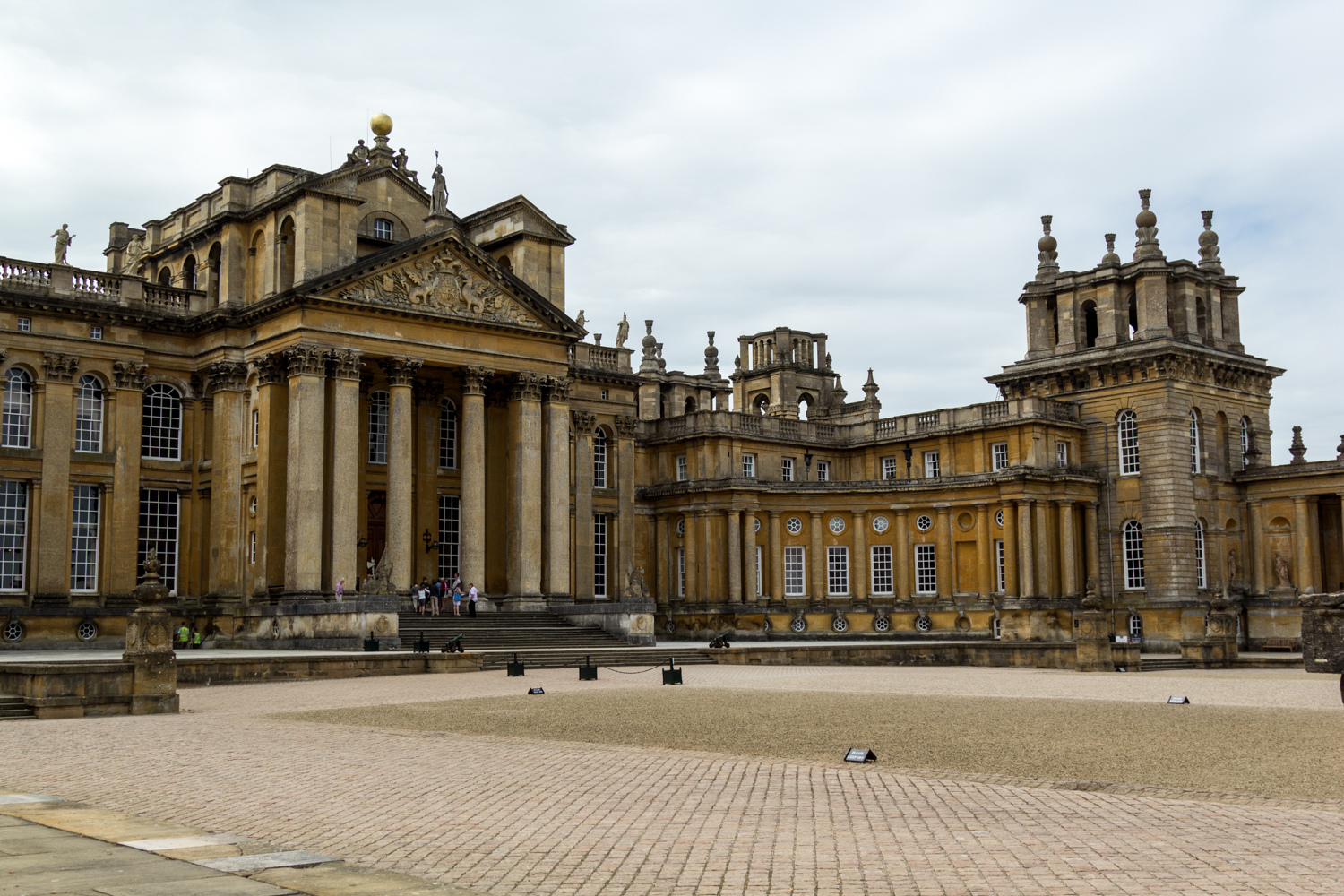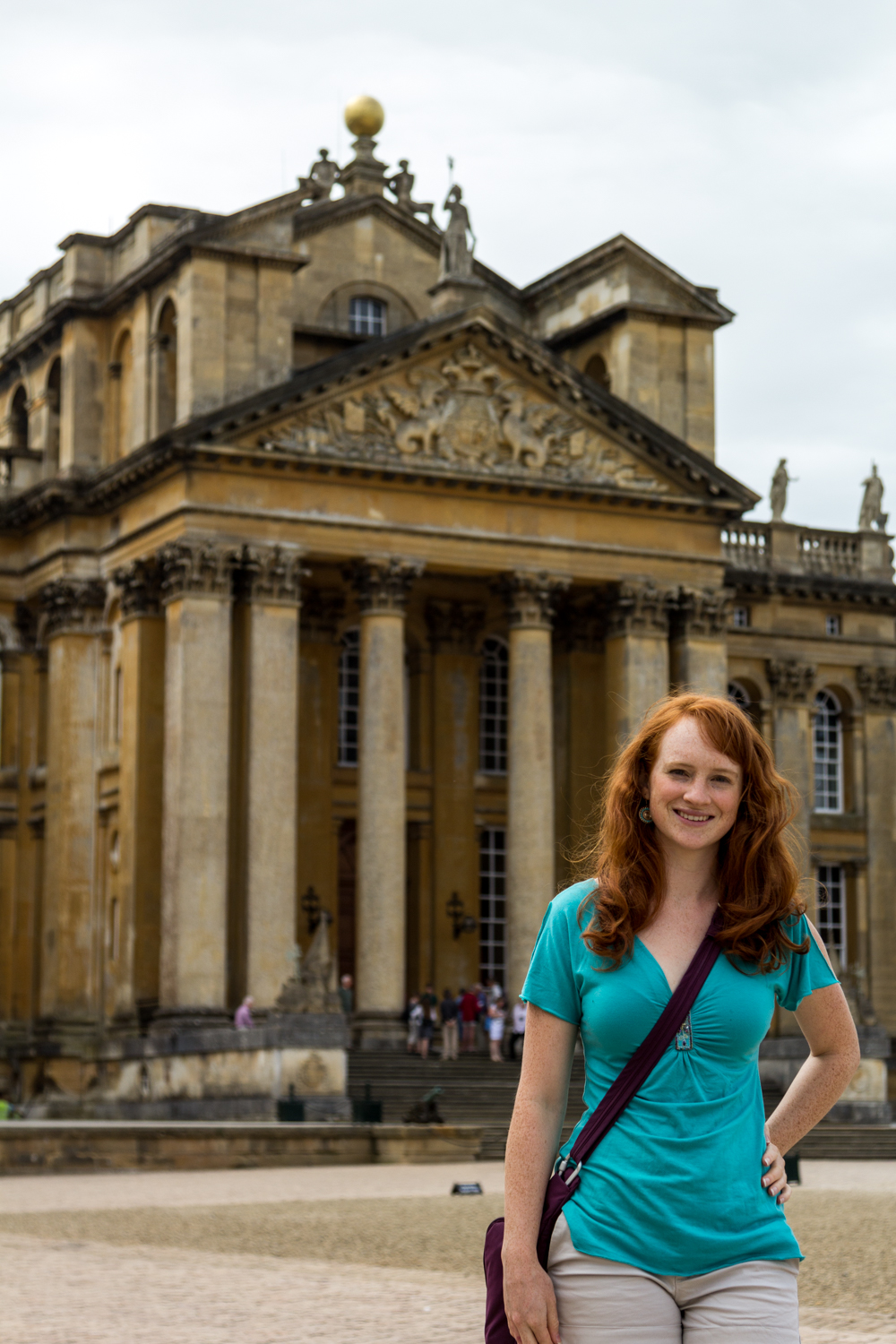 Instead of begging pigeons and sparrows Blenheim has pheasants.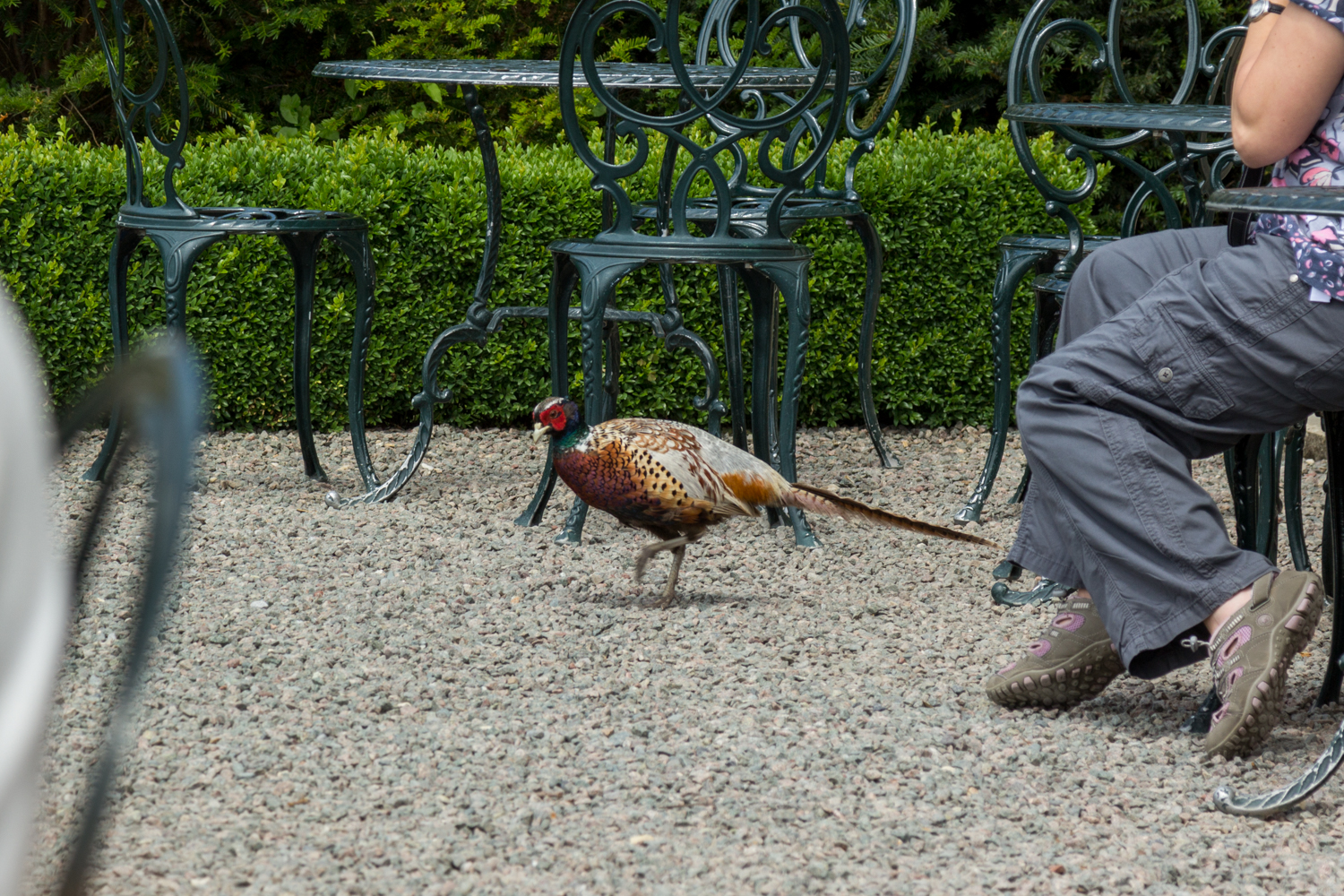 Bath
I didn't expect much of Bath but it ended up being one of the best memories from England. The city used to be really famous for its Roman baths back in the day. People from all over Europe would come to have a "jolly good time" there. We had a pretty good time there as well enjoying food and ultra-modern spring water pools and steam rooms.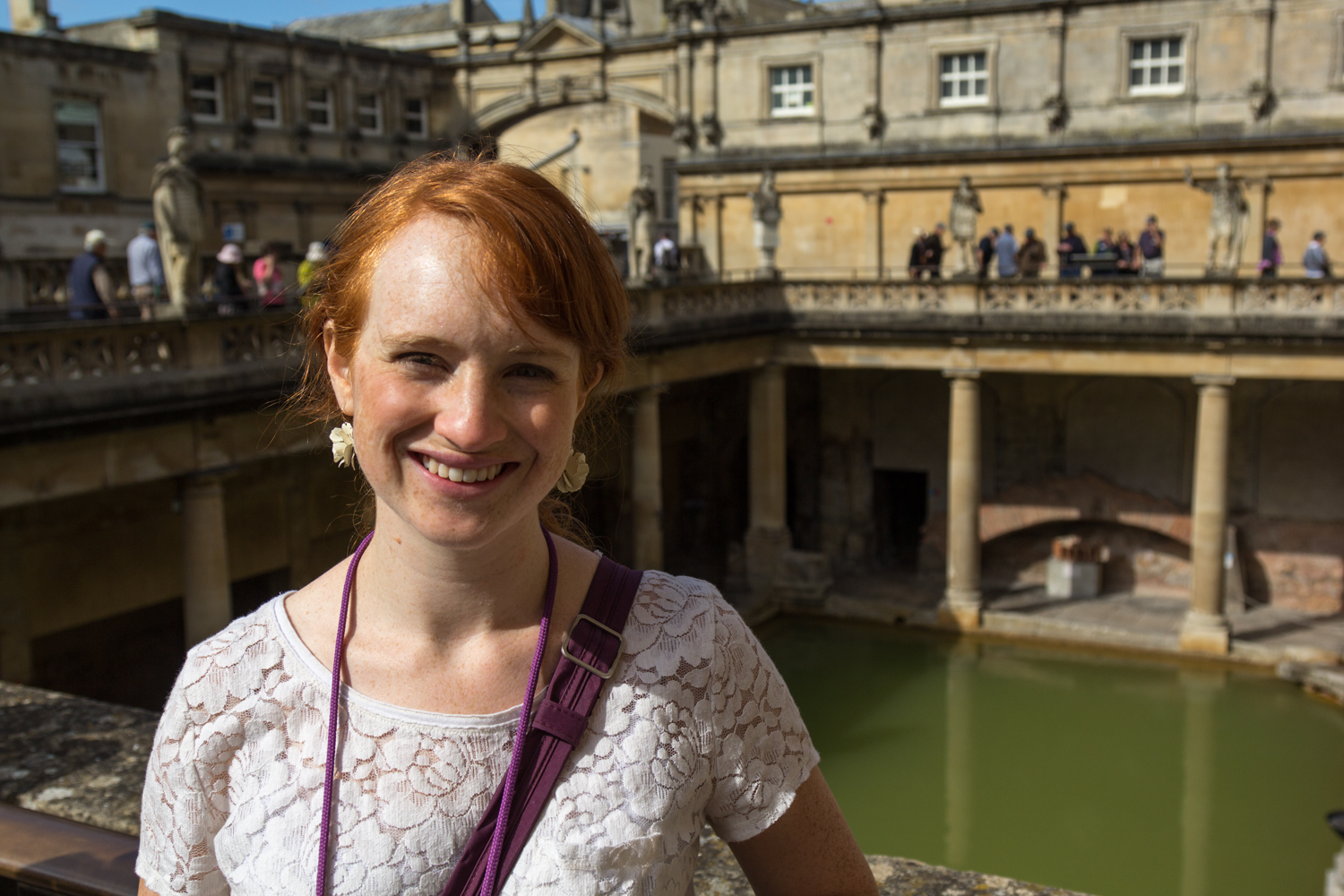 Bath Abbey.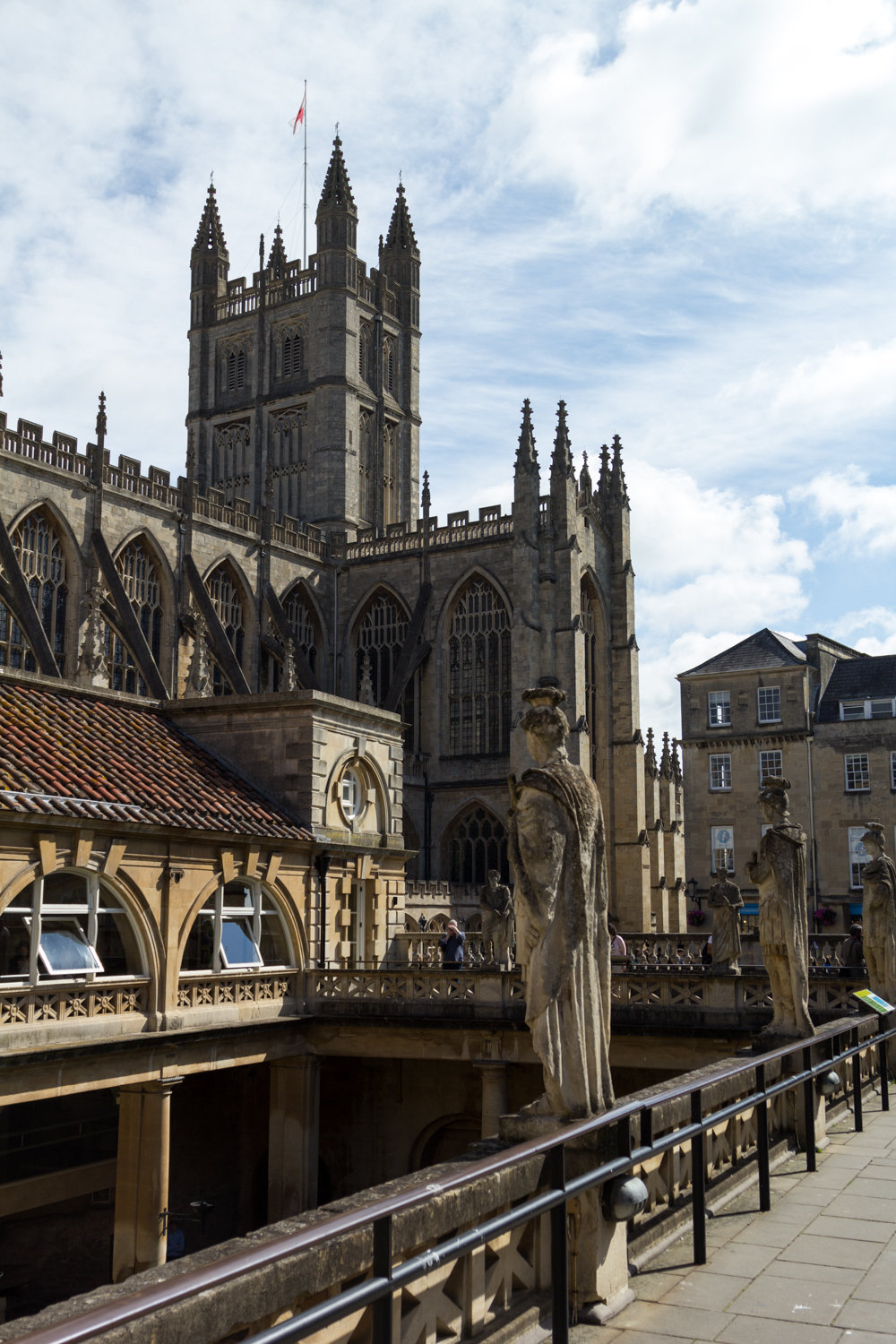 Harmony in architecture was a pretty big deal back in the day, so some walls that didn't have windows were still built with window frames.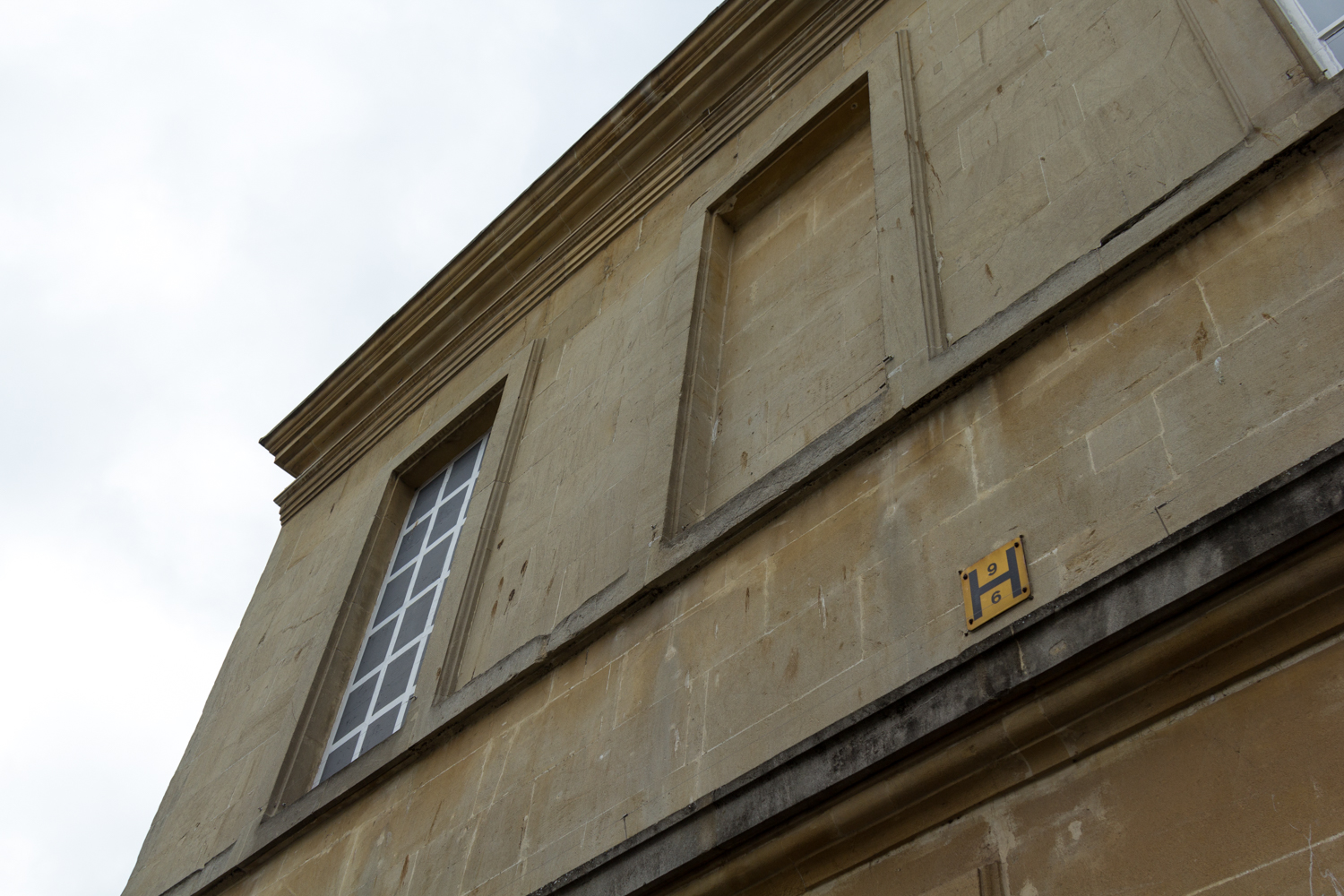 That wooden box in the center is a restroom. Several years ago it fell to the ground while a person in it was taking a dump. The person ended up with no bodily injuries but I assume was scarred in other ways.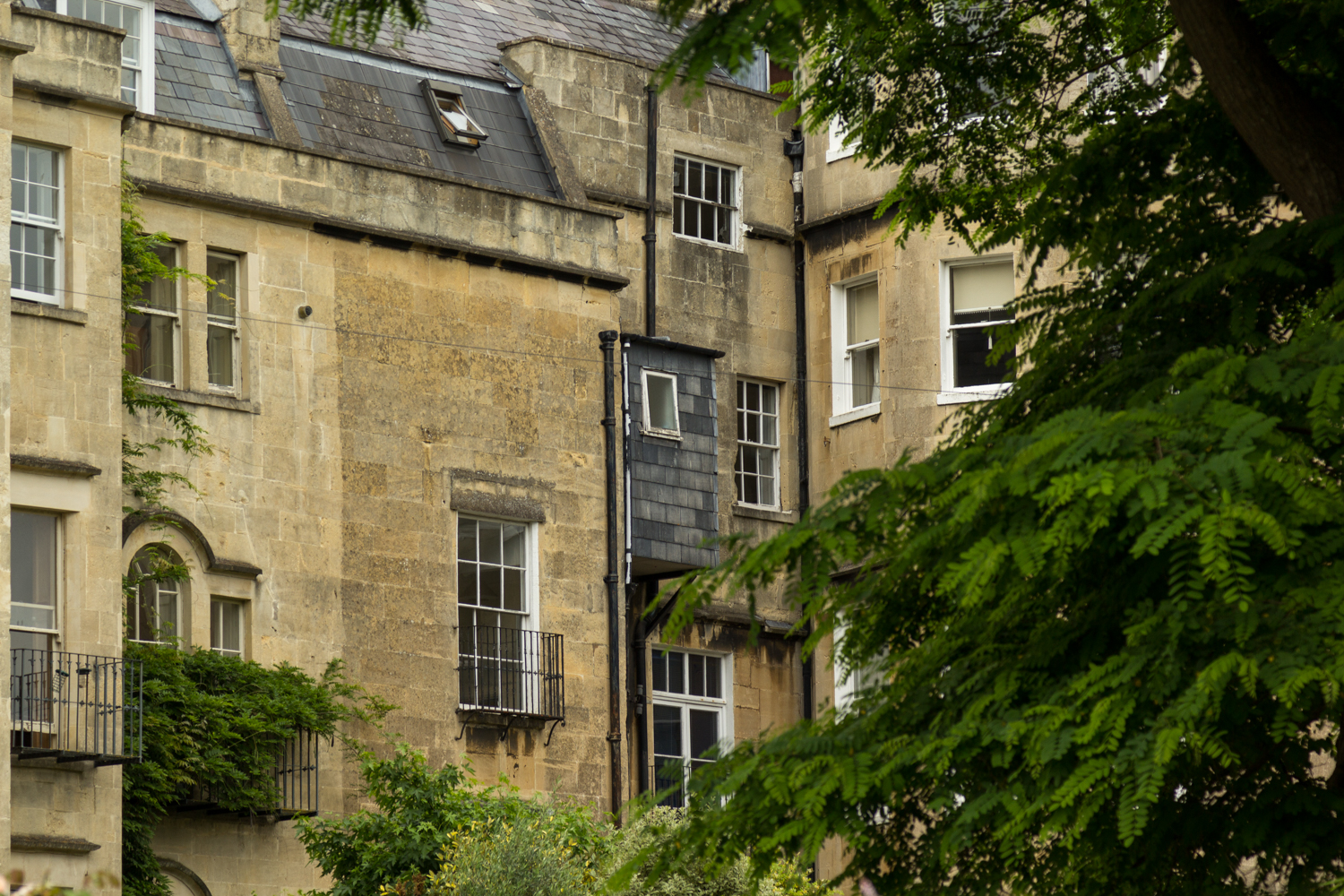 Pretty tight setup. Looks a lot like some modern urban townhouses in the US.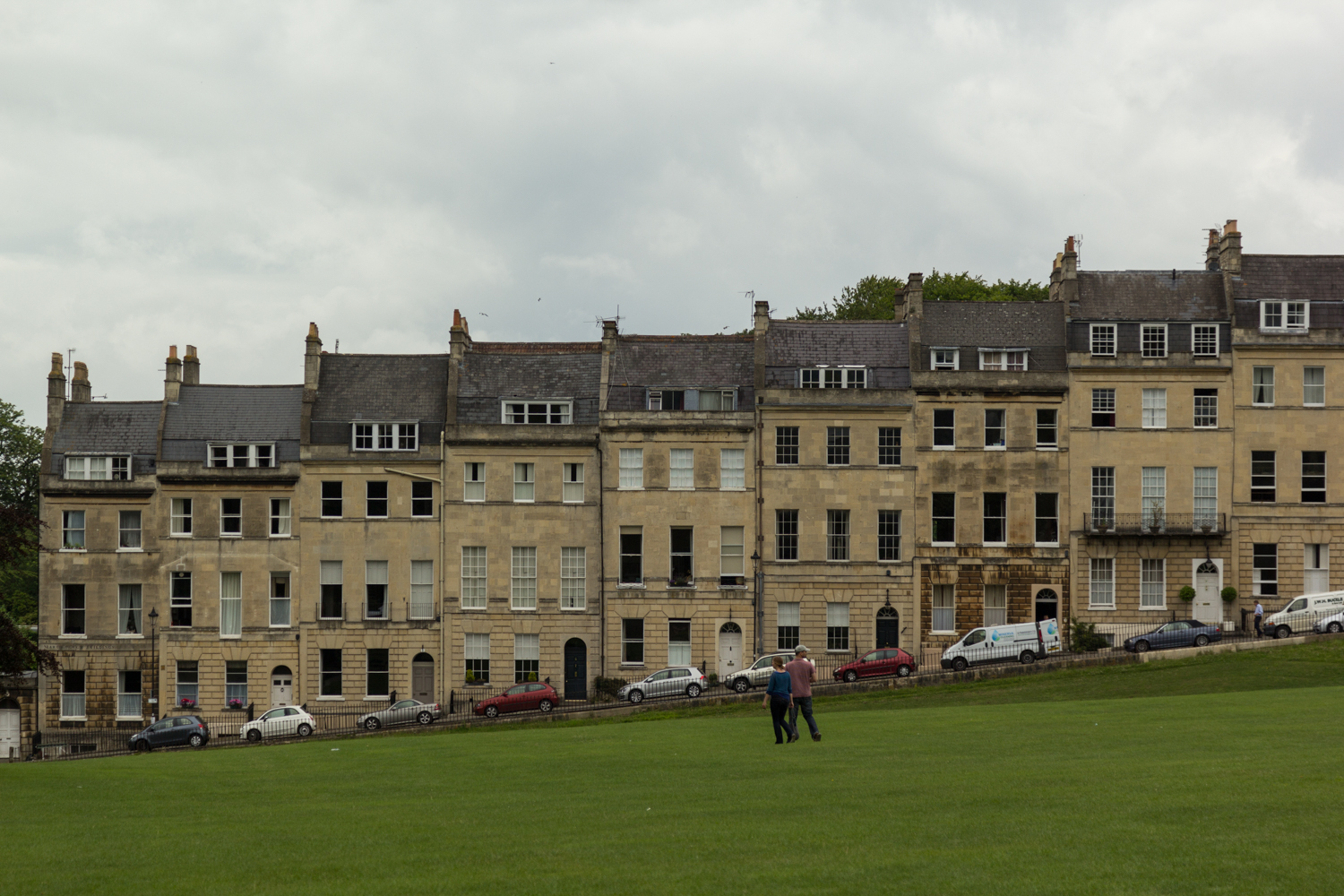 These chimneys used to function not very long ago all over England. It's all natural gas or electricity now from what I understand. Good for environment.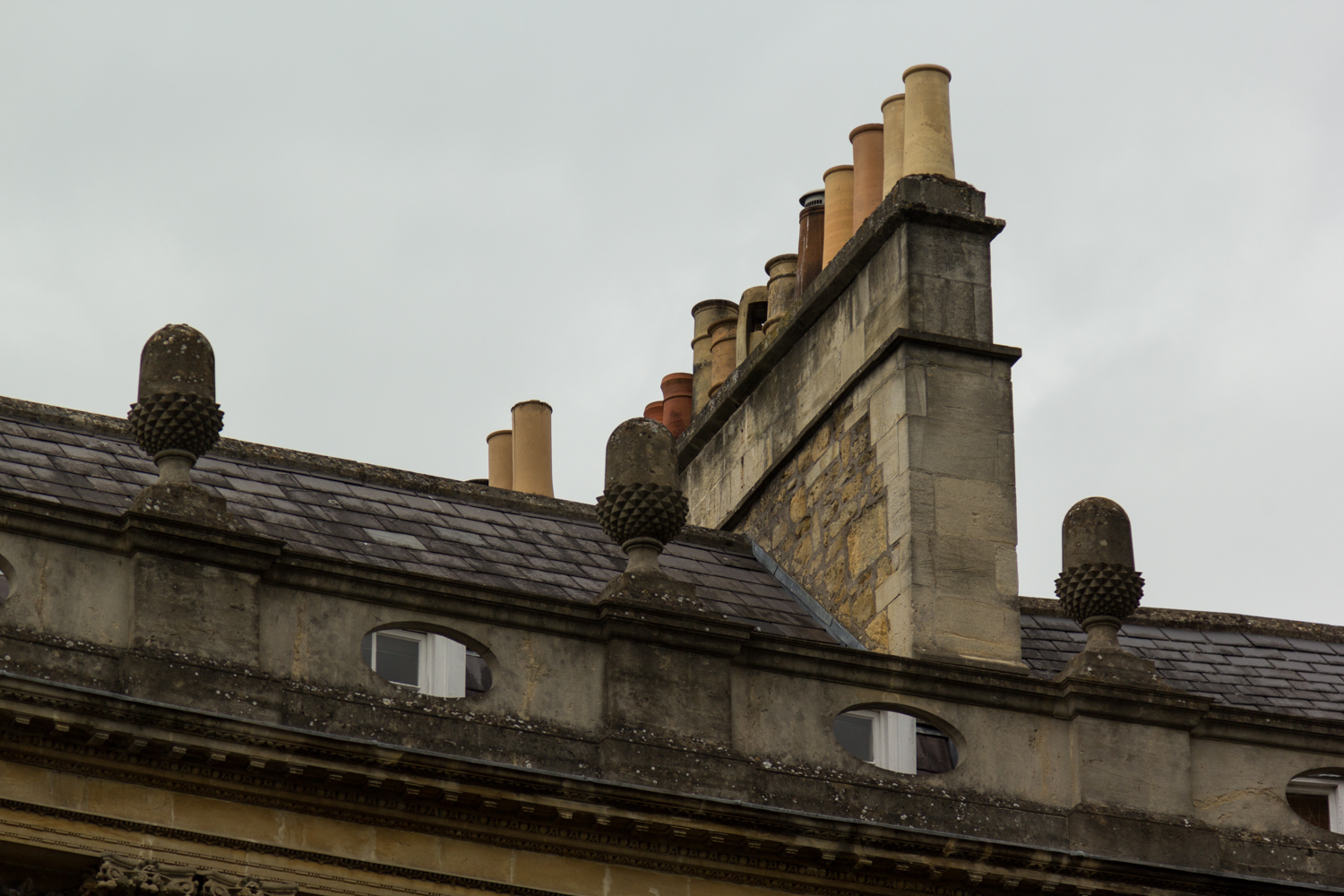 Lacock Abbey
We visited the abbey where a few scenes from Harry Potter were shot.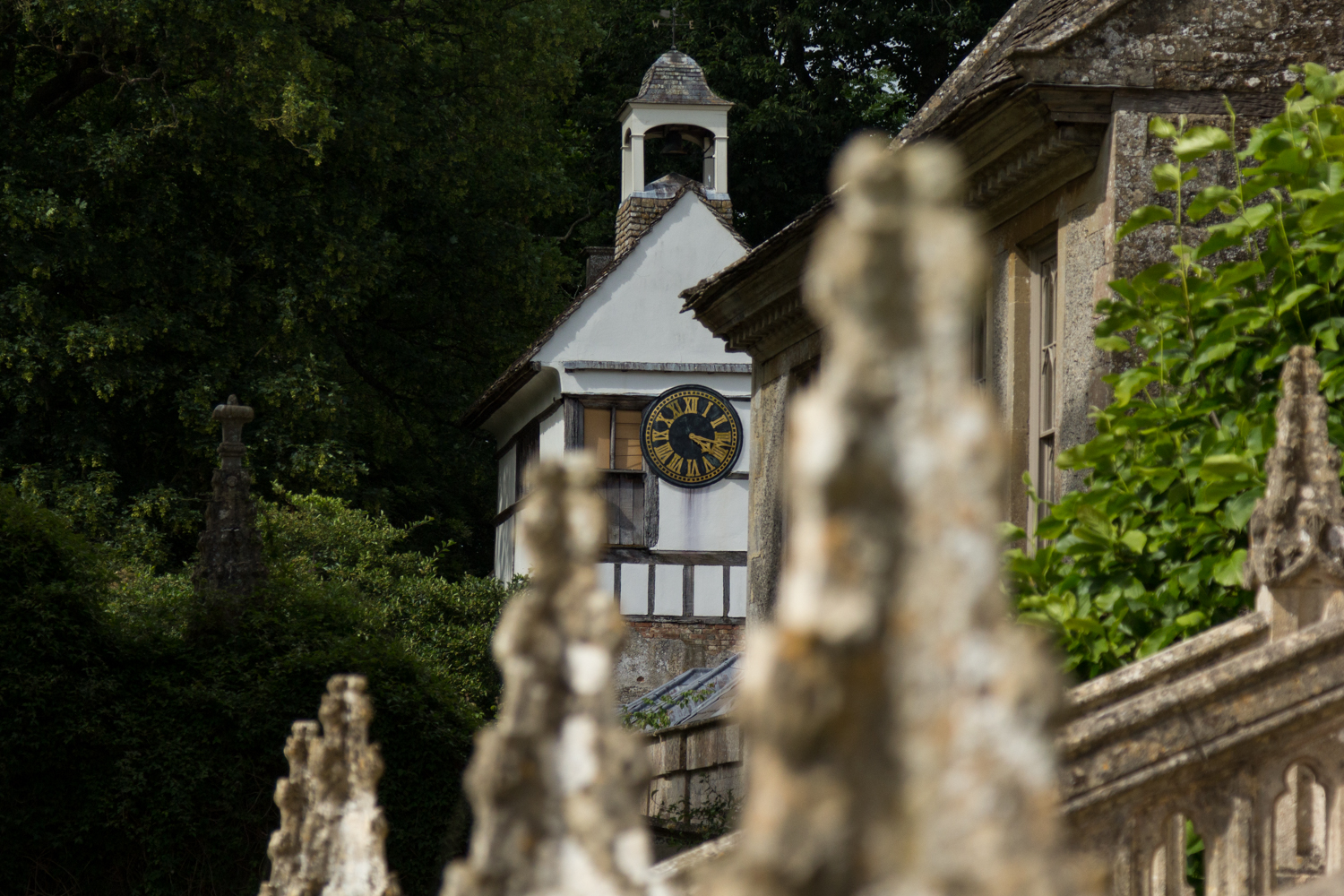 Stonehenge
Stonehenge has been on my bucket list for a long time ever since I wrote a research paper on megalithic architecture back in high school. It ended up being a really cool experience (alas, crowded).
A dream come true.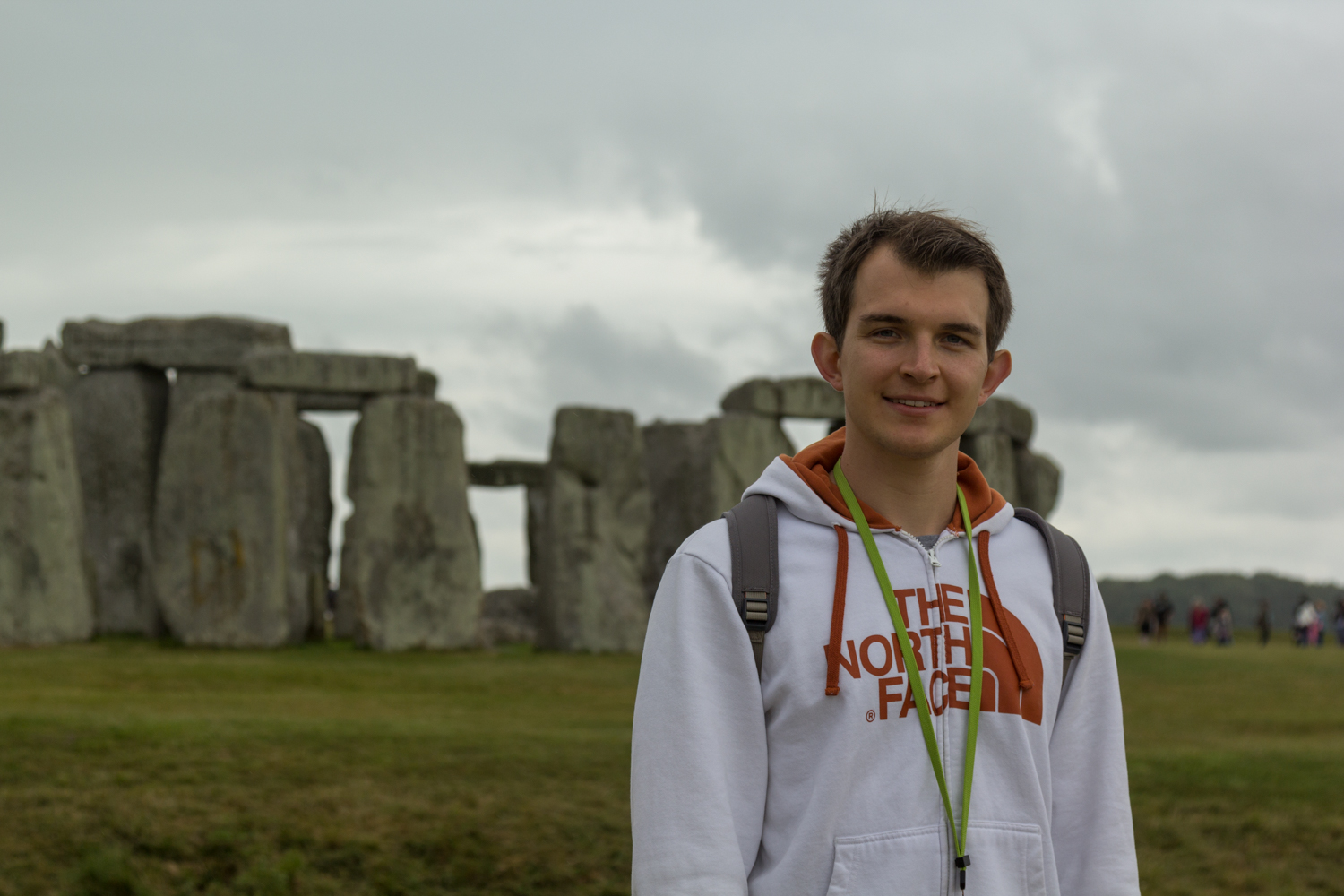 My first encounter with a "selfie stick." The guy noticed that I was taking a picture of him and explained that this devilry is very popular among Asians (he was from South Korea himself).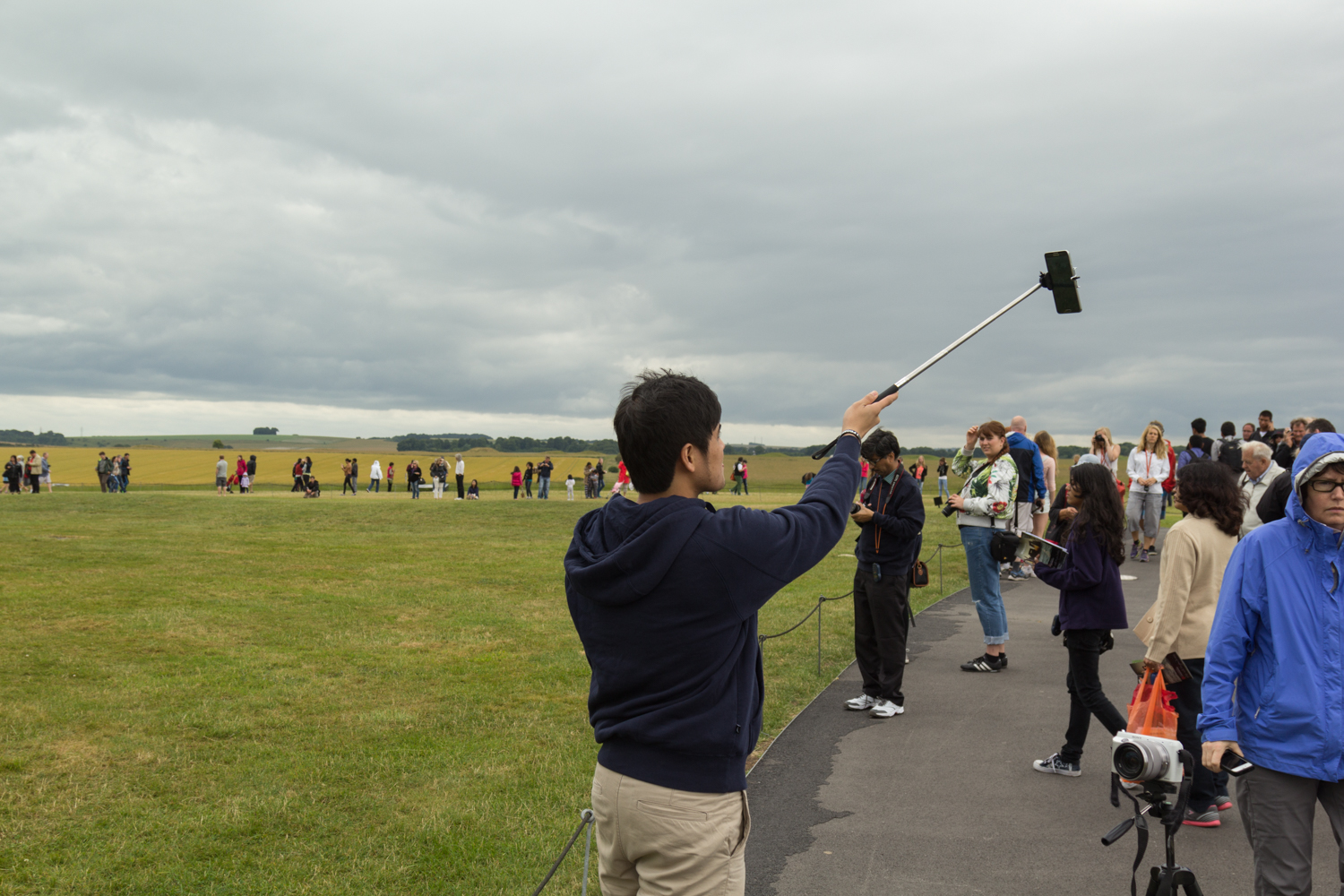 Durdle Door
The Durdle Door area is a pretty cool natural environment resembling Northern California with its white cliffs, the ocean, and drizzly weather.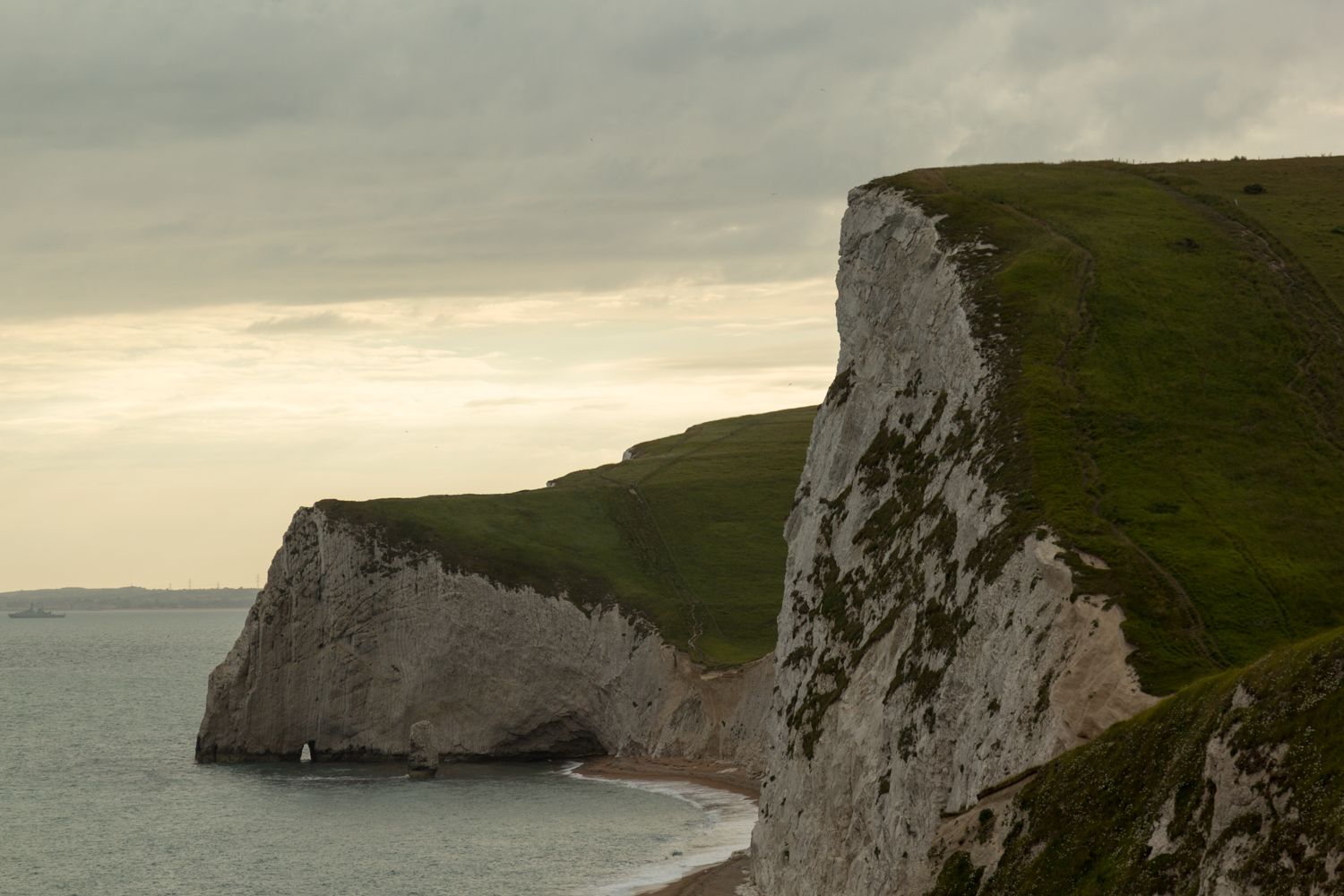 Vacation houses.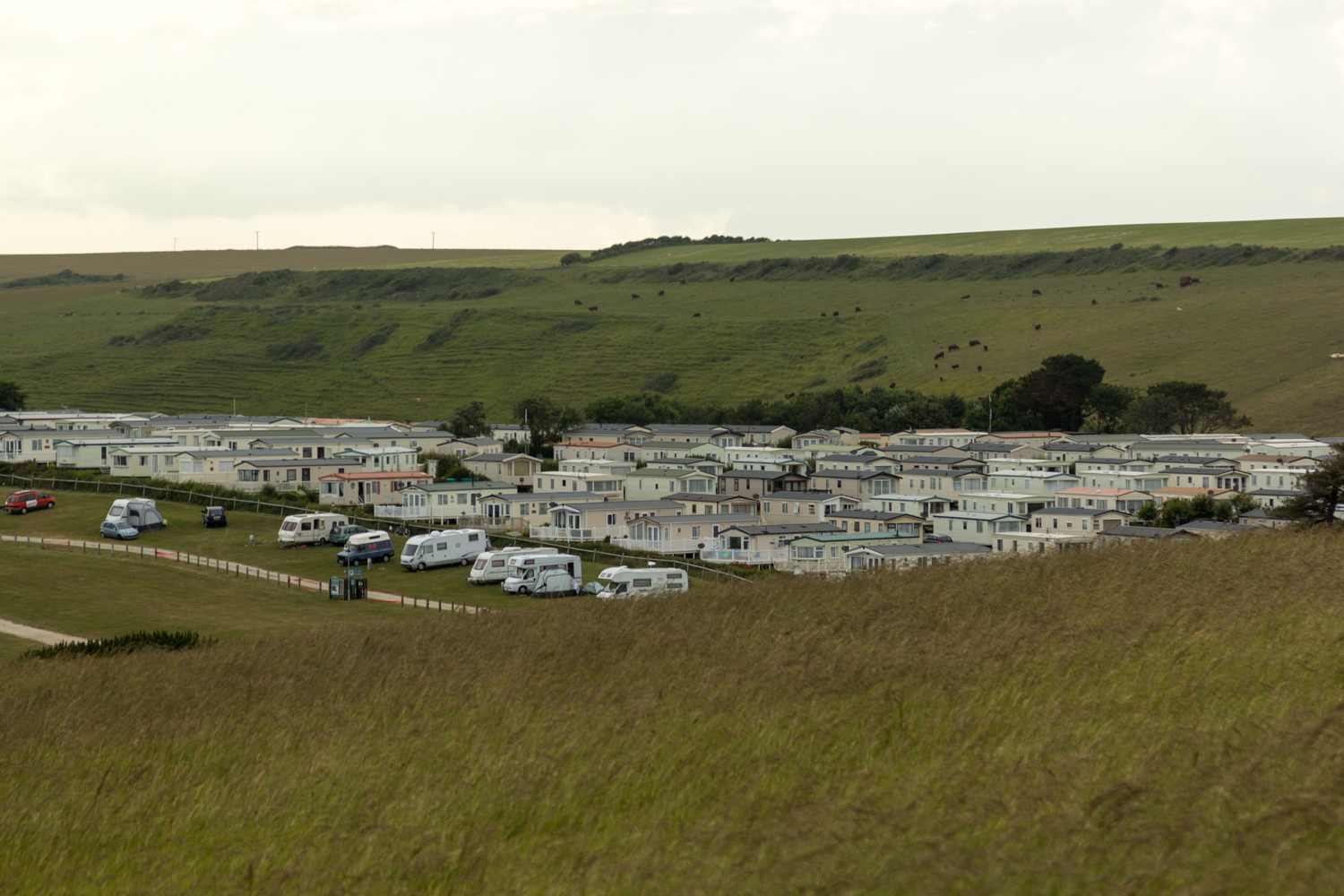 The Durdle Door arch itself.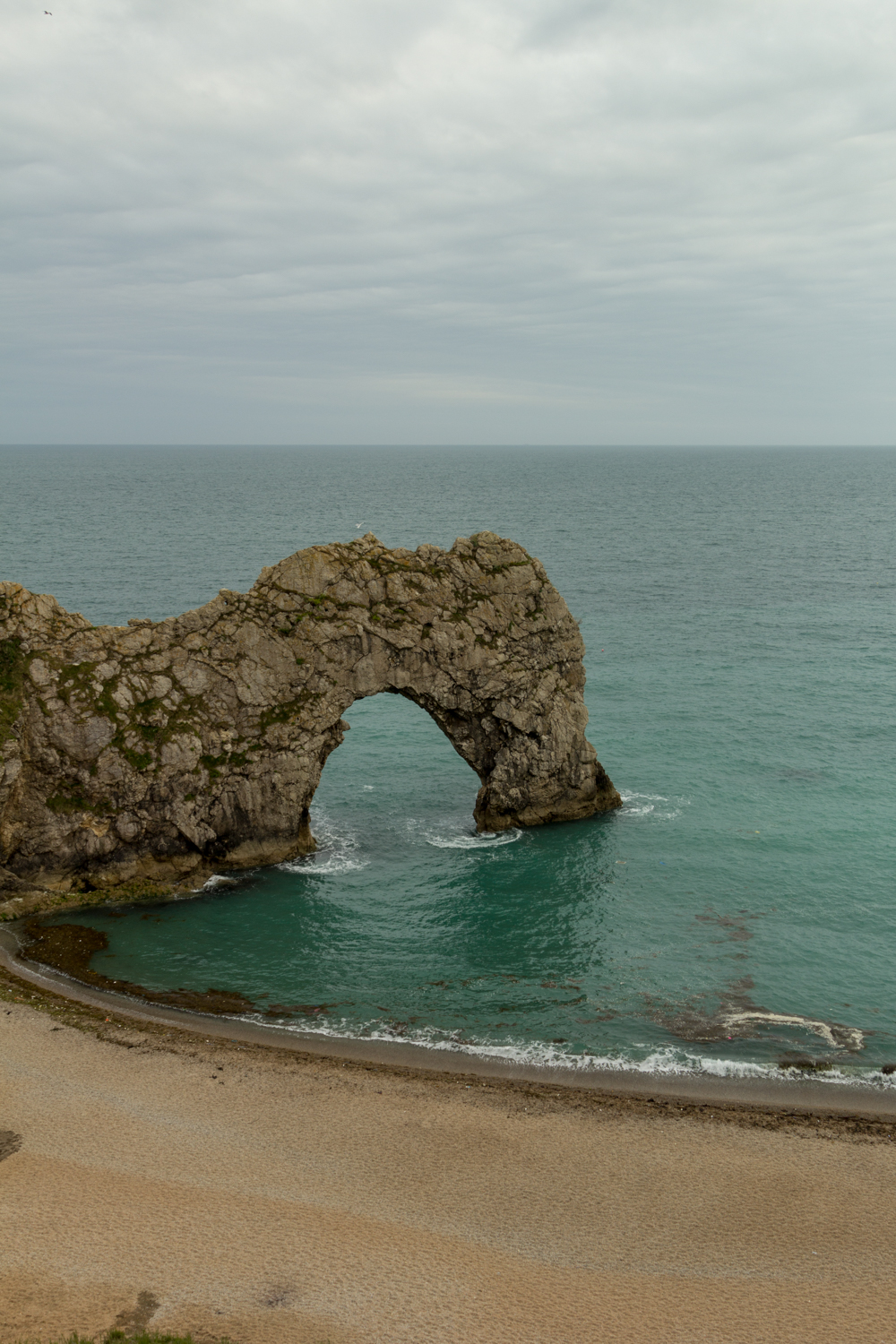 This was our last day in England before we went on a ferry from Dover to Calais, France. But this is a story for another blog post.